Internationally known for his stunning football art, David Diehl merges themes from the game and everyday life into each one of his collections. From the god-like aura of iconic footballers to the acrobatics of goalkeepers, Diehl's entire catalogue — not just his football-related work — is visually captivating. 
The similarities between sport and religion have been well documented — massive stadiums serving as cathedrals, fervent chants as ritualistic prayer, and legendary players as deities. Being the world's largest sport, football has of course drawn the most theological comparison, which artist David Diehl nearly perfectly captures.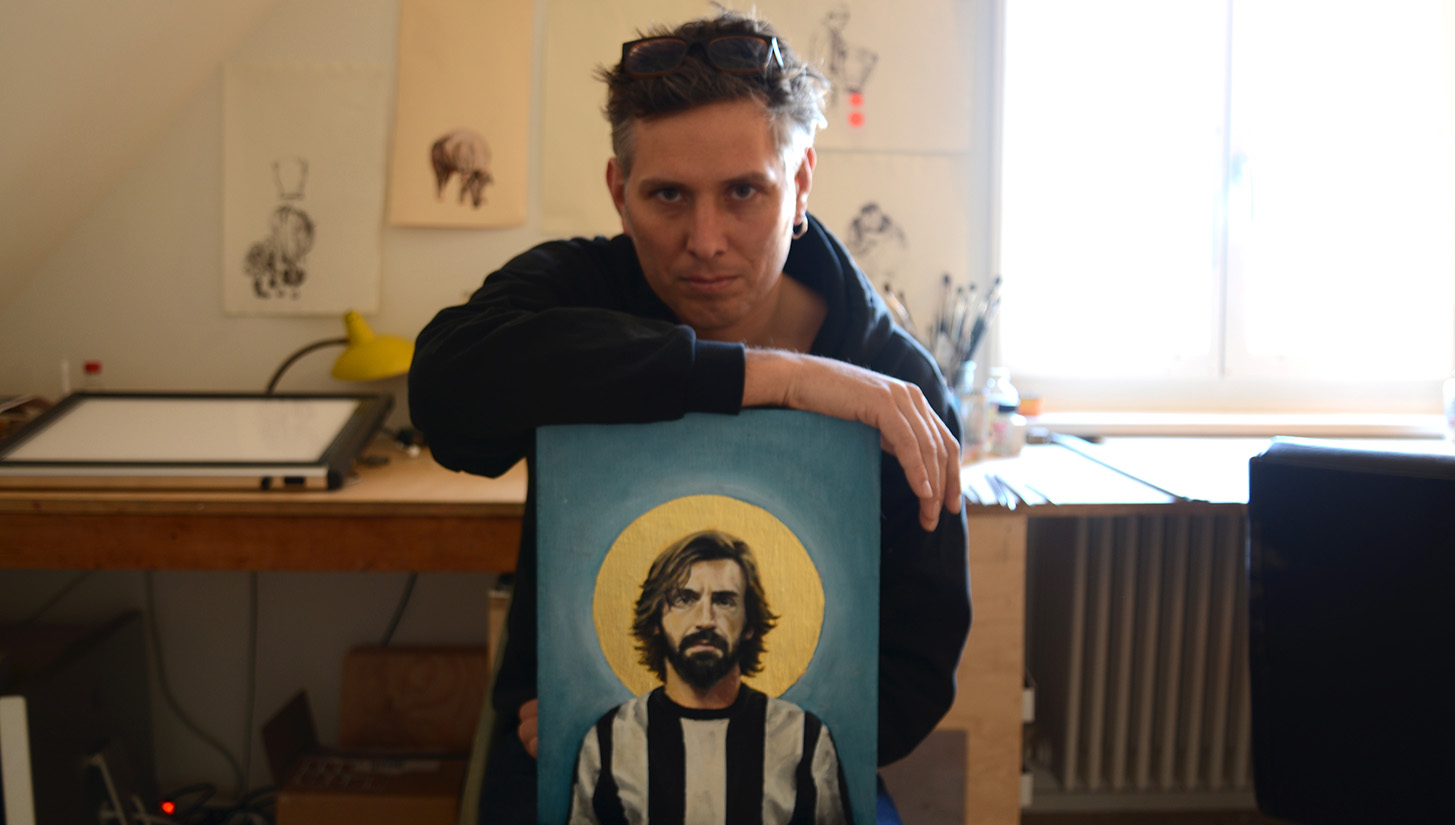 Born in a small village in northern Switzerland, Diehl has gained steady attention from the football world for his realistic portraits of the game's international legends and cult heroes, from Zidane to Jorginho, Maradona to Drogba. His ikonen series portrays these footballers with a golden halo behind them, not unlike the ones seen in religious paintings of Jesus or the Virgin Mary.
"Religion has always been a social kit which keeps people together," Diehl said. "Through the history of mankind people always have built structures of adoration, worship, and prayer. In our times, football includes many of those aspects — stadiums are the new cathedrals and so on."
While Diehl admits that he isn't the first to comment on the link between religion and football, his paintings are visual proof of how important the game has become as a center for cultural interaction and the creation of social communities.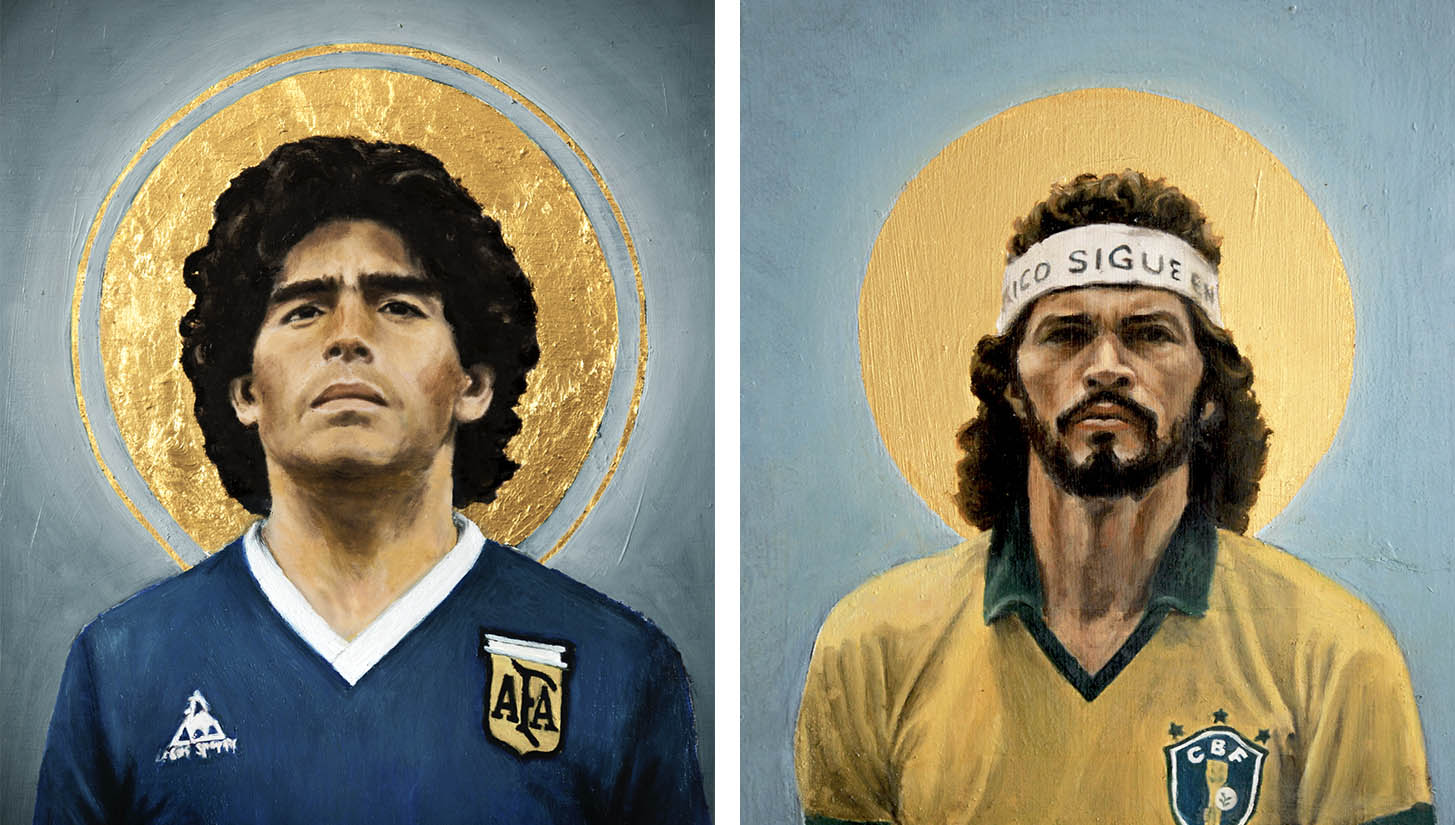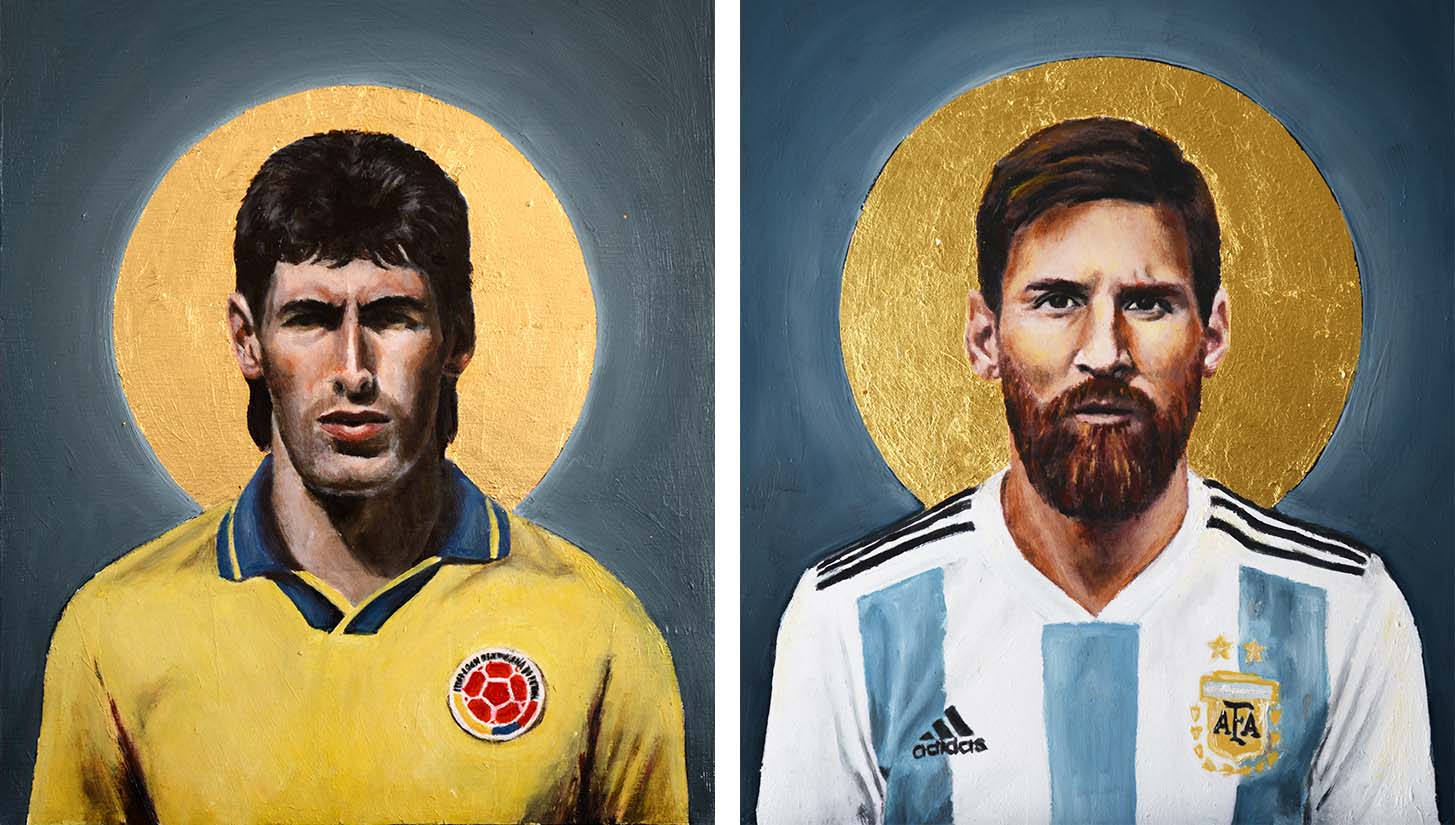 Diehl first started incorporating football into his artwork in 2009, and while collections like ikonen have garnered him critical praise and acknowledgement, he refuses to be painted as simply a football artist. His non-football related paintings and collages regularly convey how actions as simple as manual labor or eating an average meal can add meaning to our lives.
"I like the magic of used things," Diehl said. "Common in both parts [of my work] is a sense for the basic interests and realities of normal people — eat, work, football."
Fans and players alike show appreciation for the love of football in Diehl's creative renditions of famous players and moments. Some of the legends Diehl has portrayed have even shared his works online, including Francesco Totti and Zico, and the great Ronaldinho even described Diehl's portrait of himself as "Muito bacana." (Very nice.)
Additionally, Diehl's renditions of Olivier Giroud, Thierry Henry, and Dennis Bergkamp were featured in an Arsenal match day program.
Like so many others who view football as a pillar of life, Diehl's love for the game and its most exciting stars began in his childhood, though his only exposure to international football was the World Cup every four years.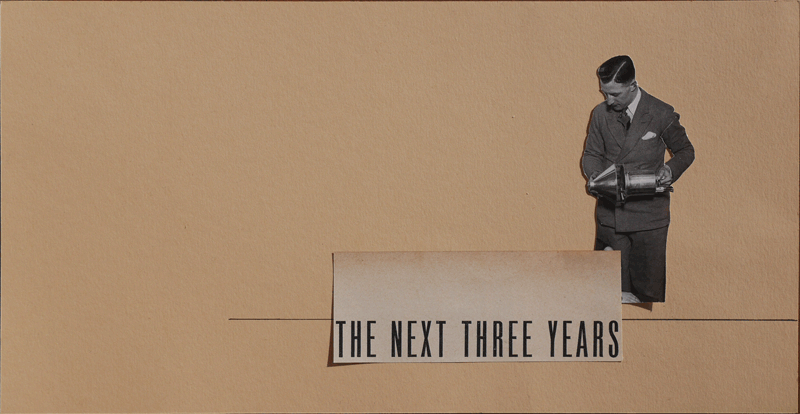 "I used to watch the games in Aarau, a small Swiss town between Zurich and Bern, where I was born and raised," Diehl said. "Football was something strictly local, there were no possibilities to watch games from other countries and leagues on TV."
The World Cup gave Diehl his first glance at football superstars of the 80s, including Maradona, Enzo Francescoli, and Ruud Gullit, and the innocent love for the game is still present in his works. Now he visits Letzigrund, FC Zurich's stadium, when he wants to enjoy the liveliness of a match day.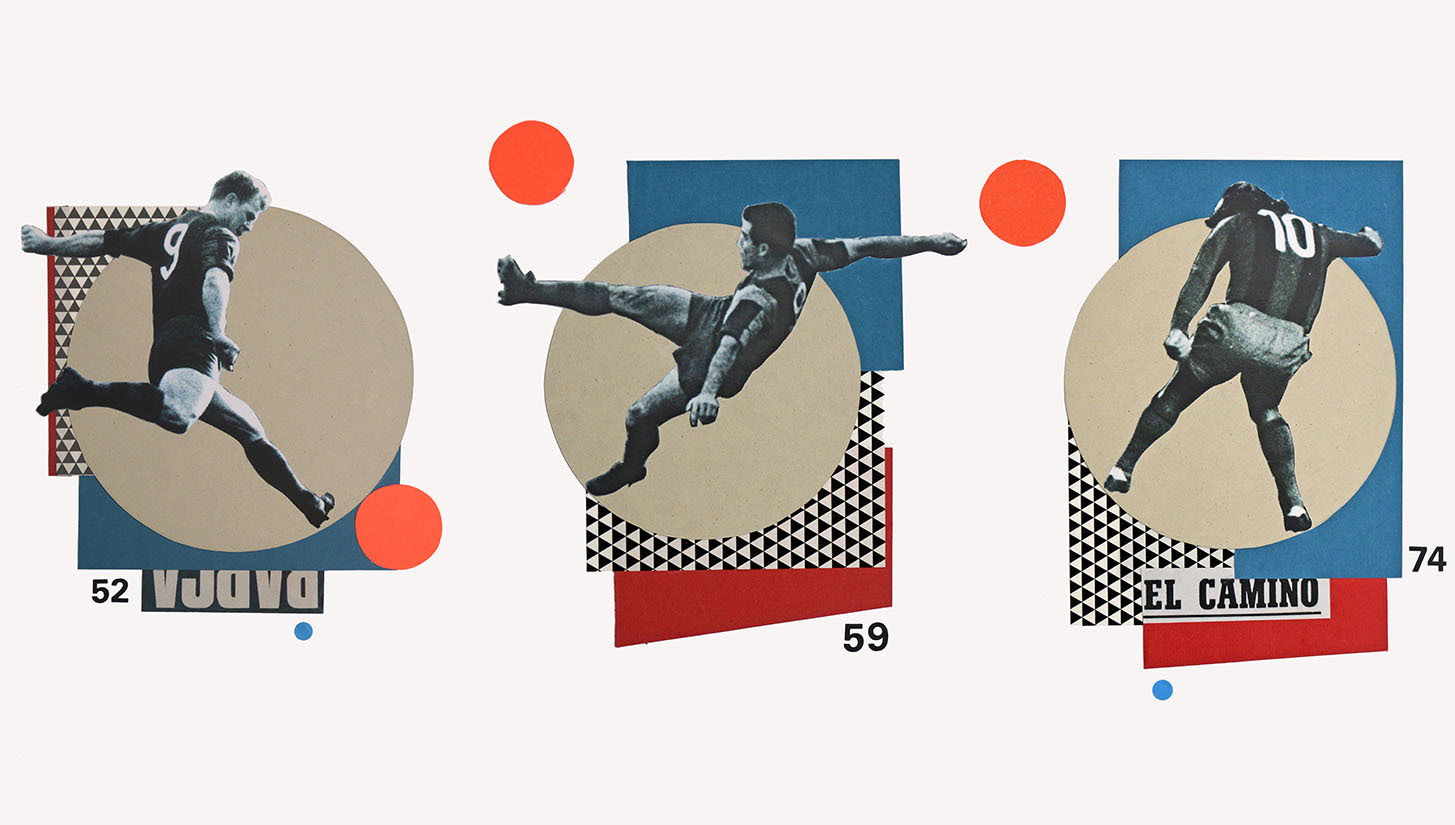 Other projects Diehl has worked on include his unicamor series, which like ikonen, depicts football greats, but instead of the angelic gold halo, Diehl replaces the ball with a bright red circle. Diehl chose the color because "red is a vivid, powerful color which stands for dynamics."
The circular theme appears throughout Diehl's works, a reference to iconography in itself.
"Throughout the years of designing, painting, and making art you just develop certain things you like, things you use often and in various contexts," Diehl said.
In that sense, players use a ball in different situations to express themselves in a similar way to how Diehl uses the red dot. unicamor captures players mid-stride, dribble, or shot, and the red dot becomes a signal of the movement and creativity of the players in relation to the ball.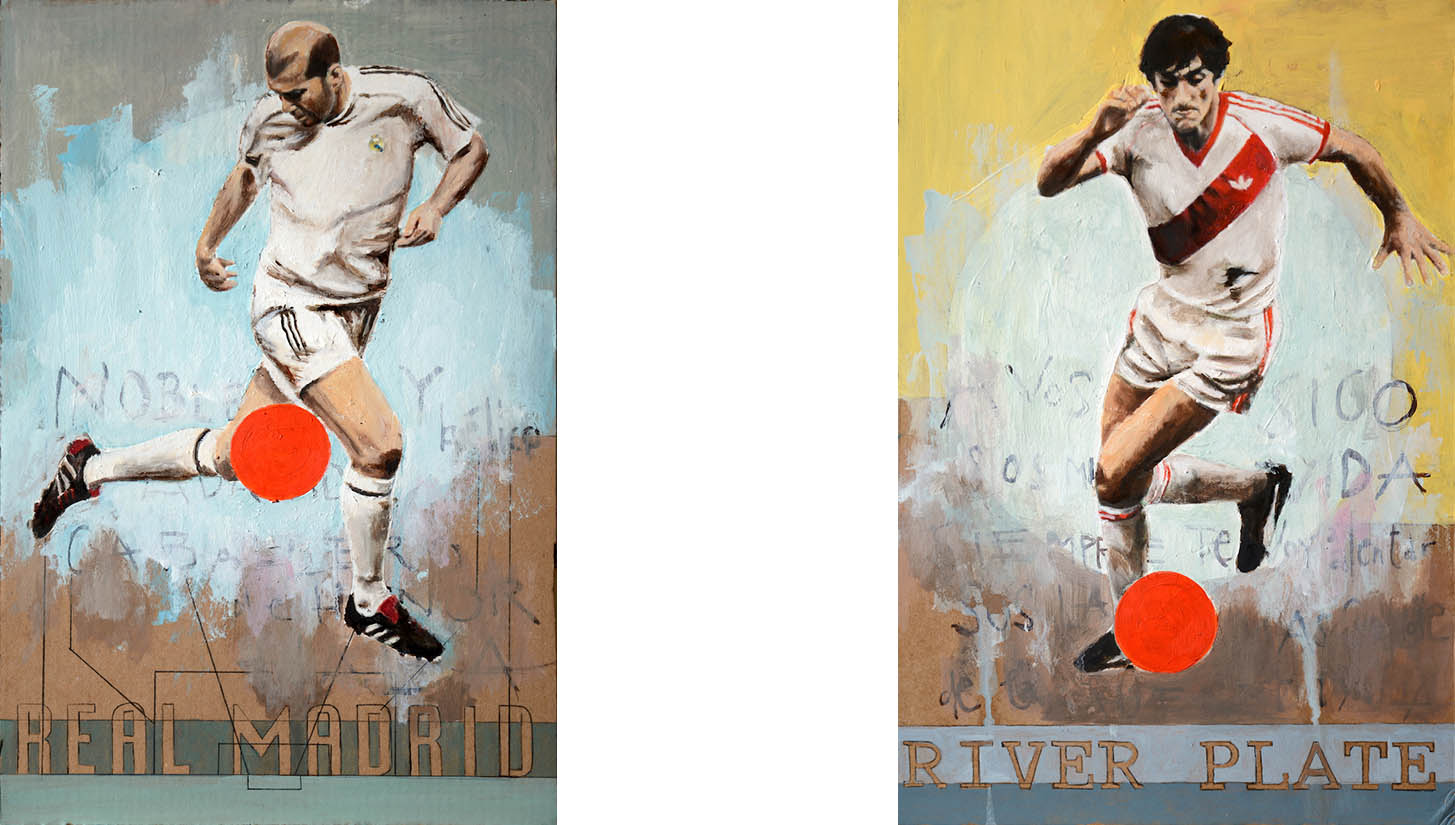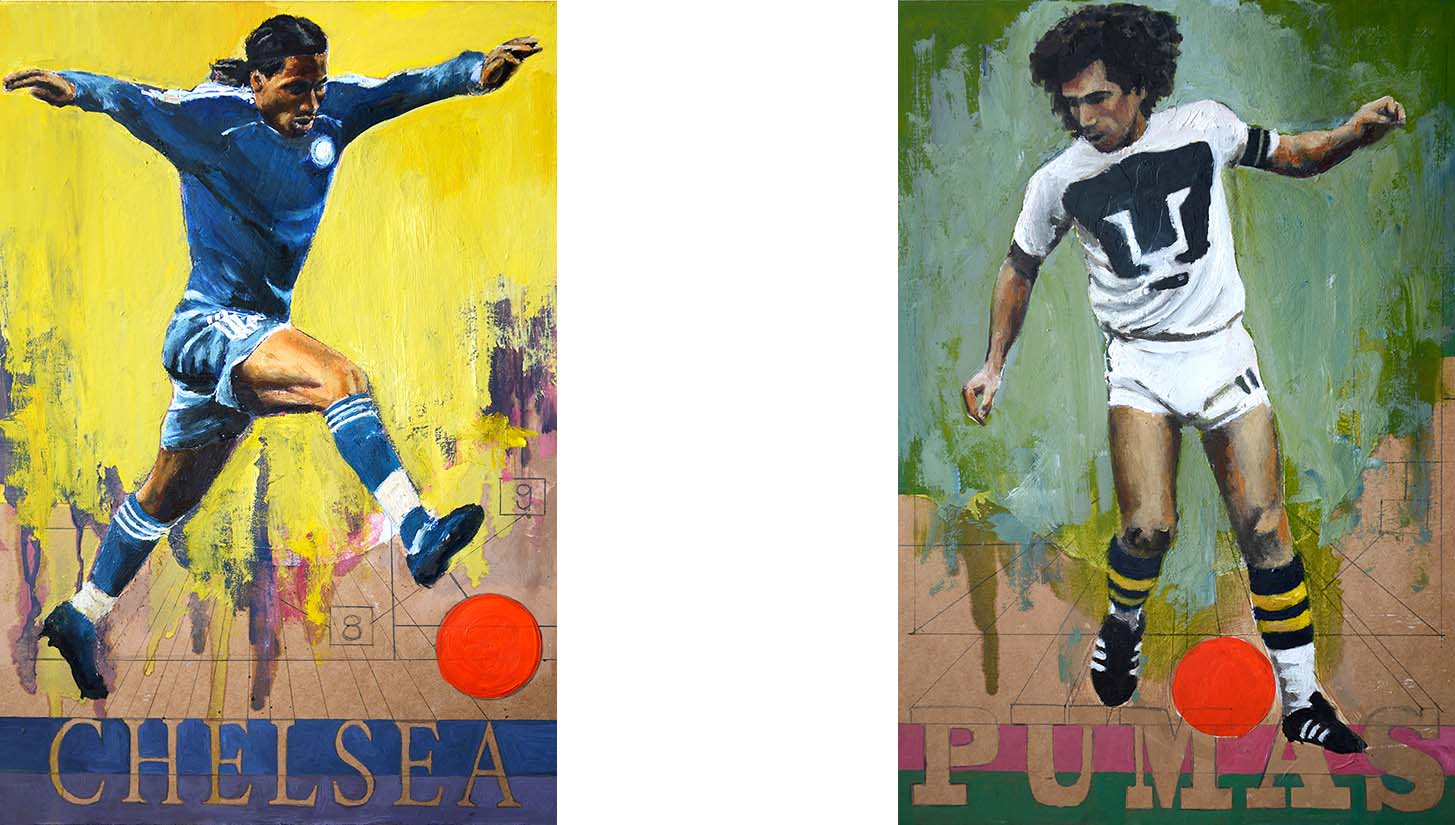 Today, Diehl continues to work both as a freelance artist and for various clubs around the world in addition to teaching, but no matter how busy he gets, he always makes time to watch football. After all, there is plenty of art he can enjoy on any given match day around the world.
"Of course there is a lot of bad art and bad football," Diehl said. "But when football is played by the right people, then it is a form of art indeed."
Photos and images courtesy of David Diehl. To see his entire art portfolio, be sure to check out his personal website and follow him on Instagram.