One of Nike's most popular indoor shoe models, the Gato has survived through multiple designs, technology, and even a discontinuation. Recently released in an all-new form, we take a look at what makes the Gato one of the most important boots in all of football. 
The Copa. The Mercurial. The Predator. In the ever-changing world of football boots, only few last long enough to become iconic. Amongst indoor shoes, this rings even more true. How many indoor-specific models can you name off the top of your head? (No Googling!) Sure there's the adidas Samba, but over the years it has transitioned into a more of a lifestyle sneaker.
At any given street or indoor match today, chances are most players are rocking their favorite field boots with the studs swapped for a flat sole. That's become the norm of the indoor boot market. But there's one shoe that has combined small-sided performance and style perhaps even more so than the Samba. One that has undergone multiple transformations, been canceled, and brought back to life. The Nike Gato.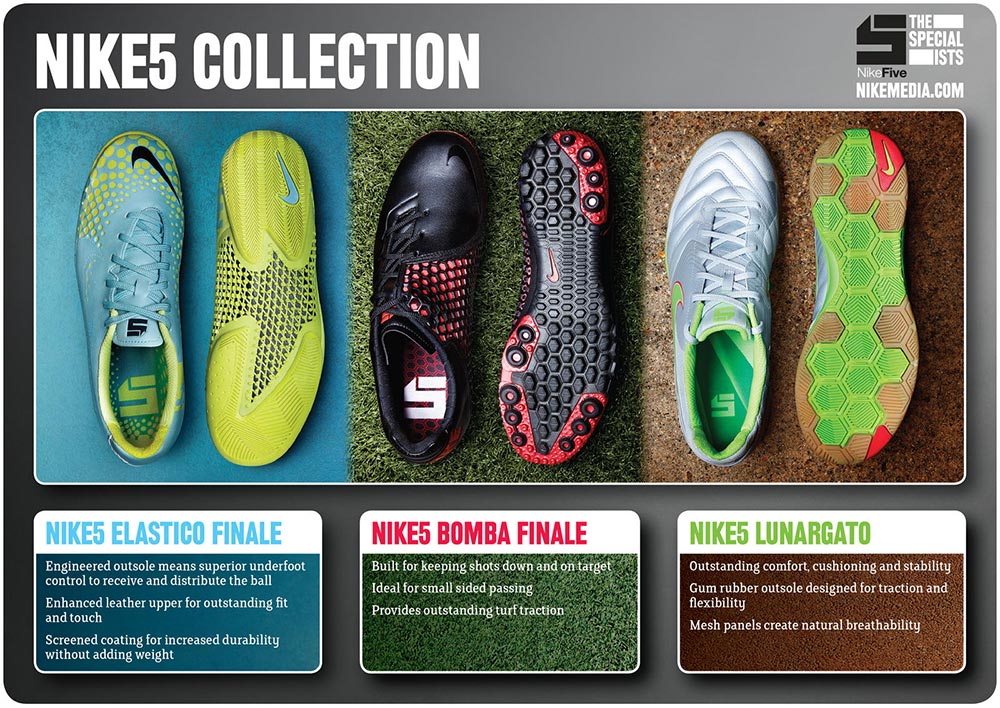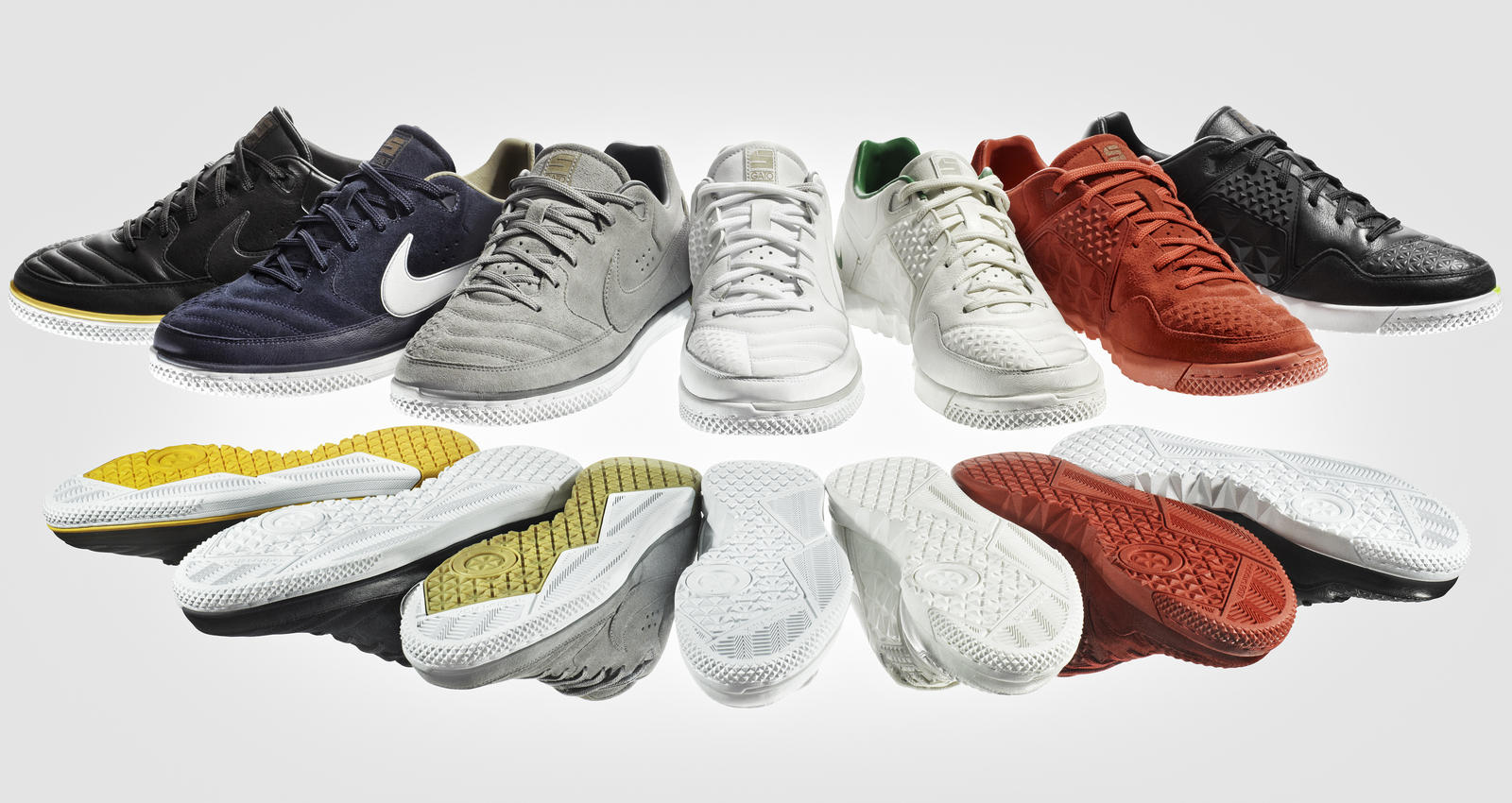 Introduced in 2010 as part of the Nike5 series, the Lunar Gato was built for sala (aka futsal), featuring Nike's famed Lunarlon cushioning for a lighter, more comfortable indoor shoe than ever before. In 2011 Nike debuted the Gato Street, which featured beefed up padding and cushioning along with raised TPU ridges on the instep for superior passing on the tight confines of the street pitch.
Both editions didn't have tons of buzz around them initially, but those who got in before the hype championed them for their performance, style, and accessibility. The Gato was widely available for a reasonable price in a multitude of colorways, including Nike's famous safari print. It had all the makings of a cash cow franchise, it just needed the masses to catch on.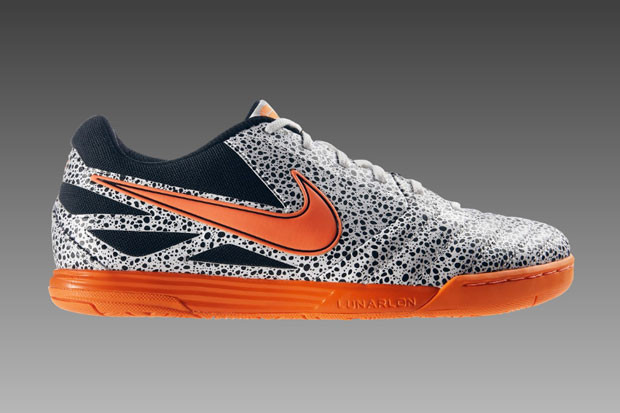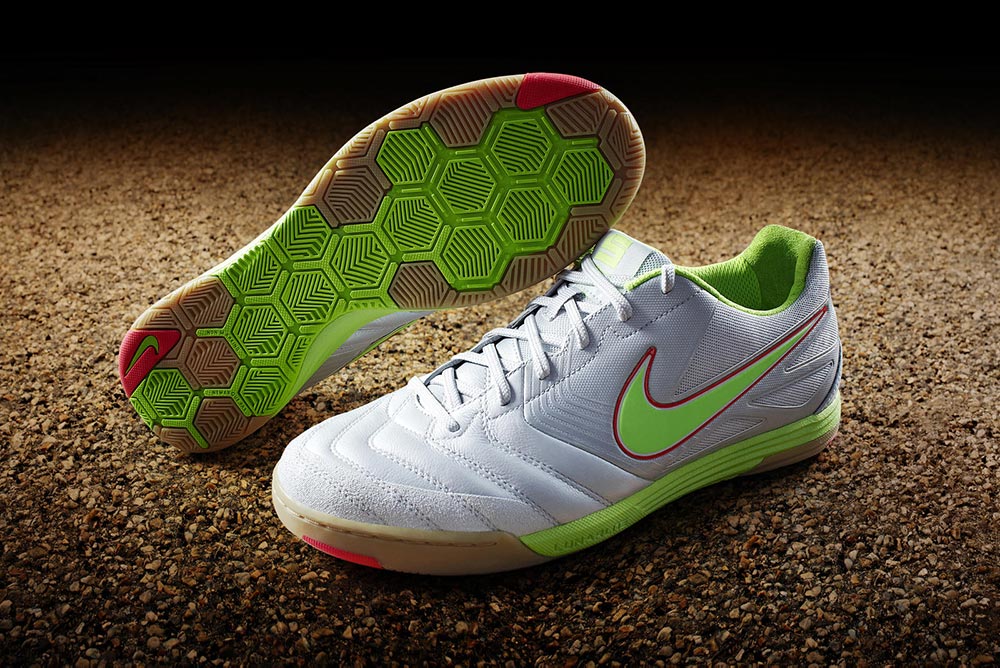 But that didn't matter for die-hard collectors who couldn't care less about hype. For Luke Gerrish, who now owns anywhere from 175-200 pairs of football boots and indoor shoes, discovering the Gato was a watershed moment. Gerrish now runs the popular Cleatstagram YouTube and Instagram accounts, and when he first came across the Gato when he was 11 years old, he immediately fell in love.
"My friend had a pair and I was like, 'Oh my god,'" Gerrish said. "It was one of the first shoes that could stand on its own as a trainer as well. It was the first shoe that stood out to me as something I could wear every single day. It's not just applicable to football."
Gerrish immediately ran to get the same pair as his friend, and started a YouTube channel to post a video review. (According to him, it was about as good of a video as you'd expect from an 11-year-old, and you won't find it anywhere on his current channel.) You could say it was the birth of Cleatstagram.
As time went on, the shoe's popularity began to increase, even earning multiple "Kicks of the Day" awards from Complex. Like the adidas Samba, it slowly became co-opted by skaters due to its flat sole and ample cushioning, and Nike eventually released a version of the shoe under its SB line.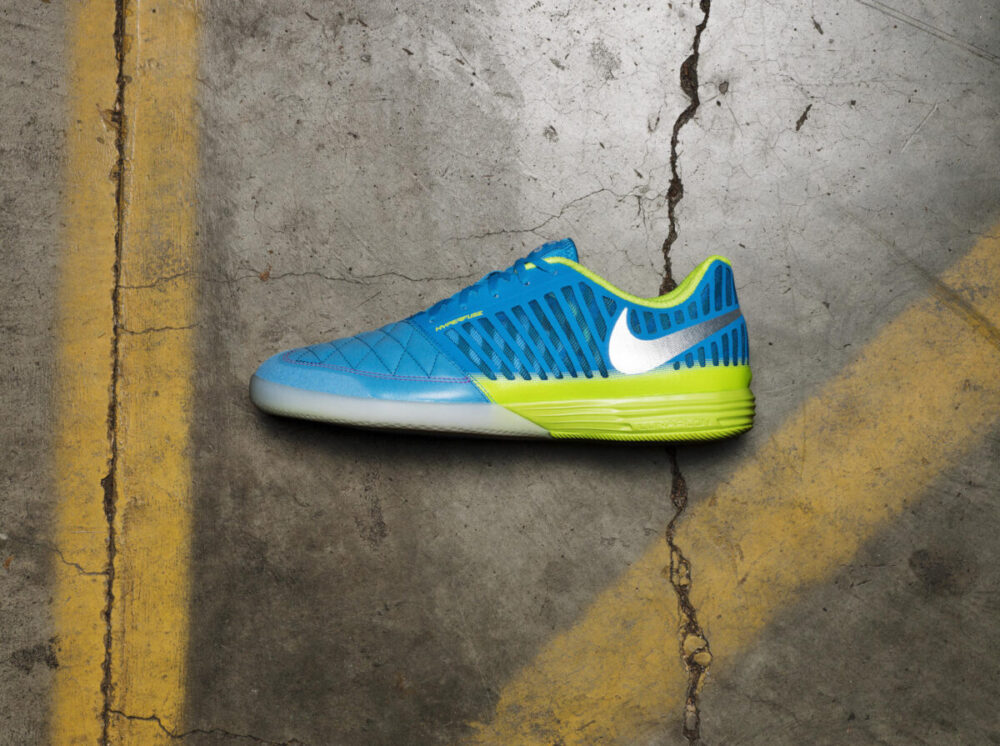 But it really wasn't until the Lunar Gato II when things started to take off. The performance boosts added to it, namely a 16 percent reduction in weight, instantly made it one of the most popular futsal shoes on the market. And even though the boot wasn't quite as lifestyle friendly as its predecessor, it was still a damn good looking shoe.
"I wore those things every single day," Gerrish said of the Gato IIs, his favorite of the Gato line. "That's what made it so special to me personally."
Like the original, we saw tons of colorways of the Lunar Gato II, but the original "Current Blue/Hot Lime" edition is burned into our memories the most.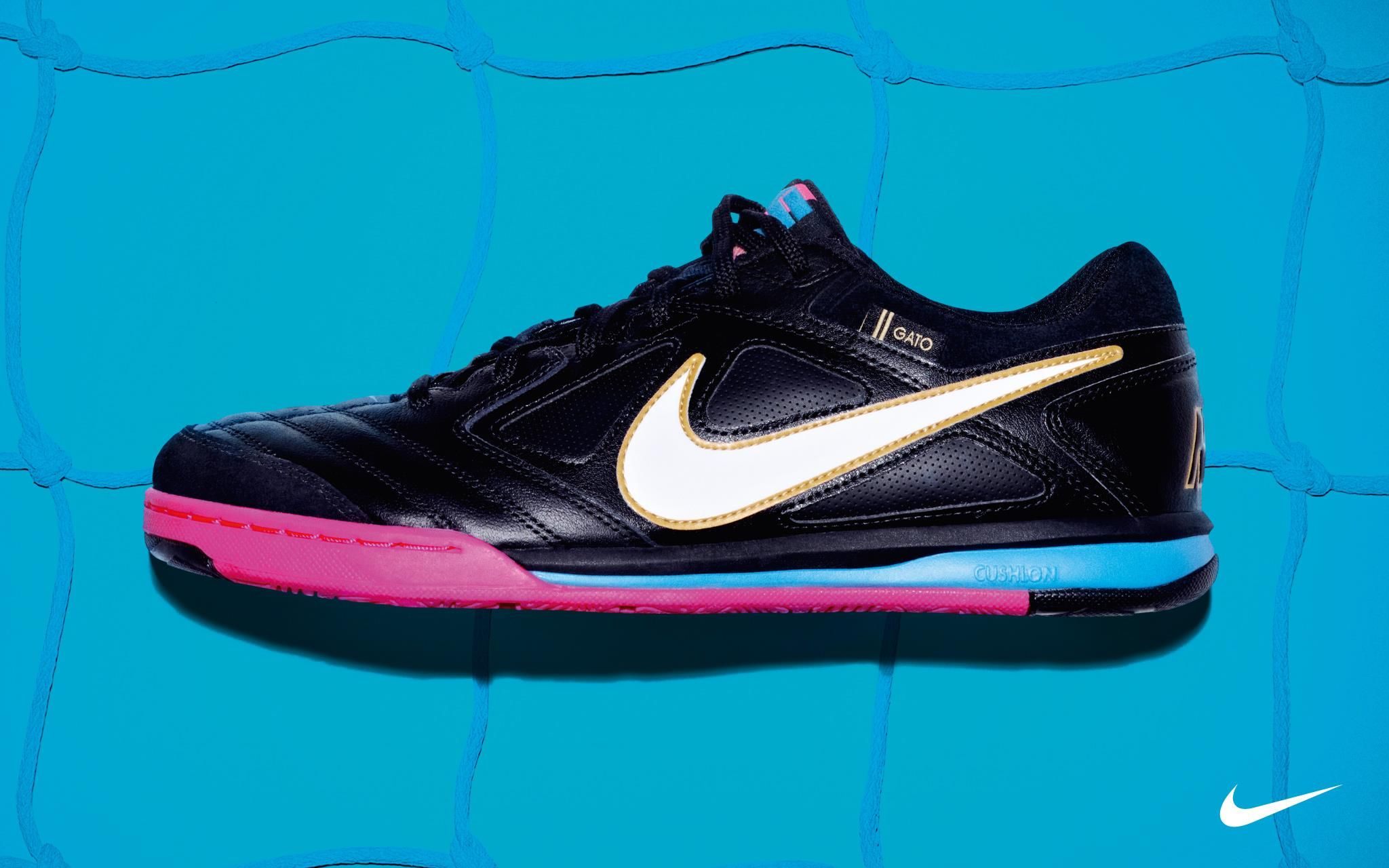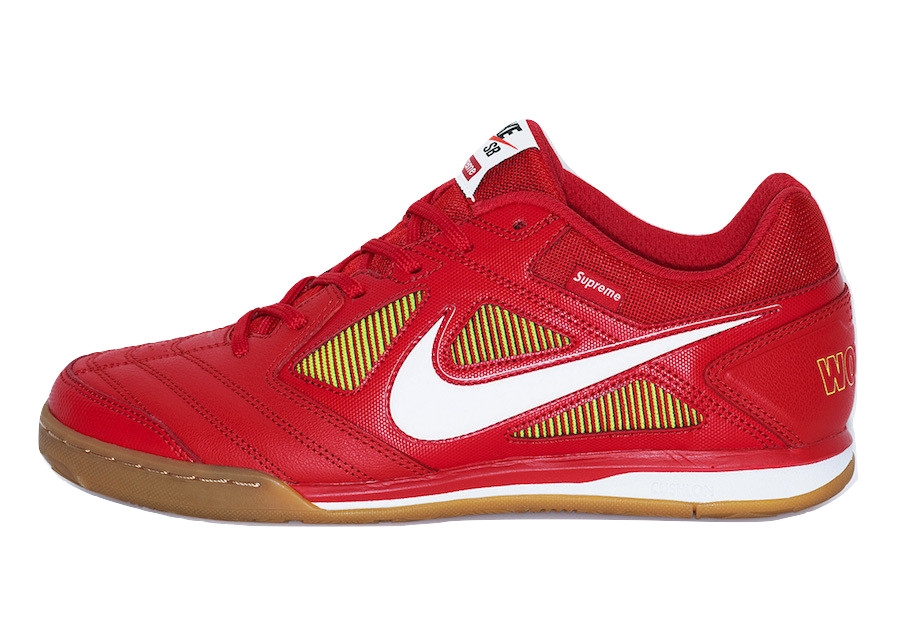 But just as the momentum of the Gato reached a crescendo, it flatlined. Despite getting the popularity it finally deserved, Nike scrapped the Gato in favor of its FootballX line in 2015. While the Swoosh put plenty of marketing effort behind the street versions of their popular on-pitch boots, it wasn't quite the same. The familiarity of models like the Mercurial, Hypervenom, and Magista was nice, but it became clear that the masses wanted something specific to indoor, not Frankenstein versions of their Sunday league boots. The remaining Gatos were highly sought after through obscure online stores and resellers on eBay — until they made a triumphant return in 2019.
Perhaps teased by the Supreme edition of the SB Gato released in September 2018, Nike brought back the Gato II in its original form in February of last year. We've seen the reboot (no pun intended) of plenty of models in the past, but very rarely have they come back so quickly, and with the same technology. The returns of storied boots such as the Nike Total 90 and adidas Predator all had updated features to make them wearable and comparable to boots on today's market. The Gato II didn't need that — it already was.
"I think that's rare and it does say something about the Gato's longevity," Gerrish said. "We see tons of remakes, and Nike will re-release a colorway from 2010, but it's on an updated model. I think it definitely says a lot about the shoe to have it come back with everything that initially made it successful. Maybe Nike started to realize when they let go of the Gato that they had something special."
People still loved the shoe, and simply releasing it in its original form is certainly easier than developing a completely redesigned model. However, the popularity of the re-release perhaps led Nike to develop a new installment last month, the React Gato.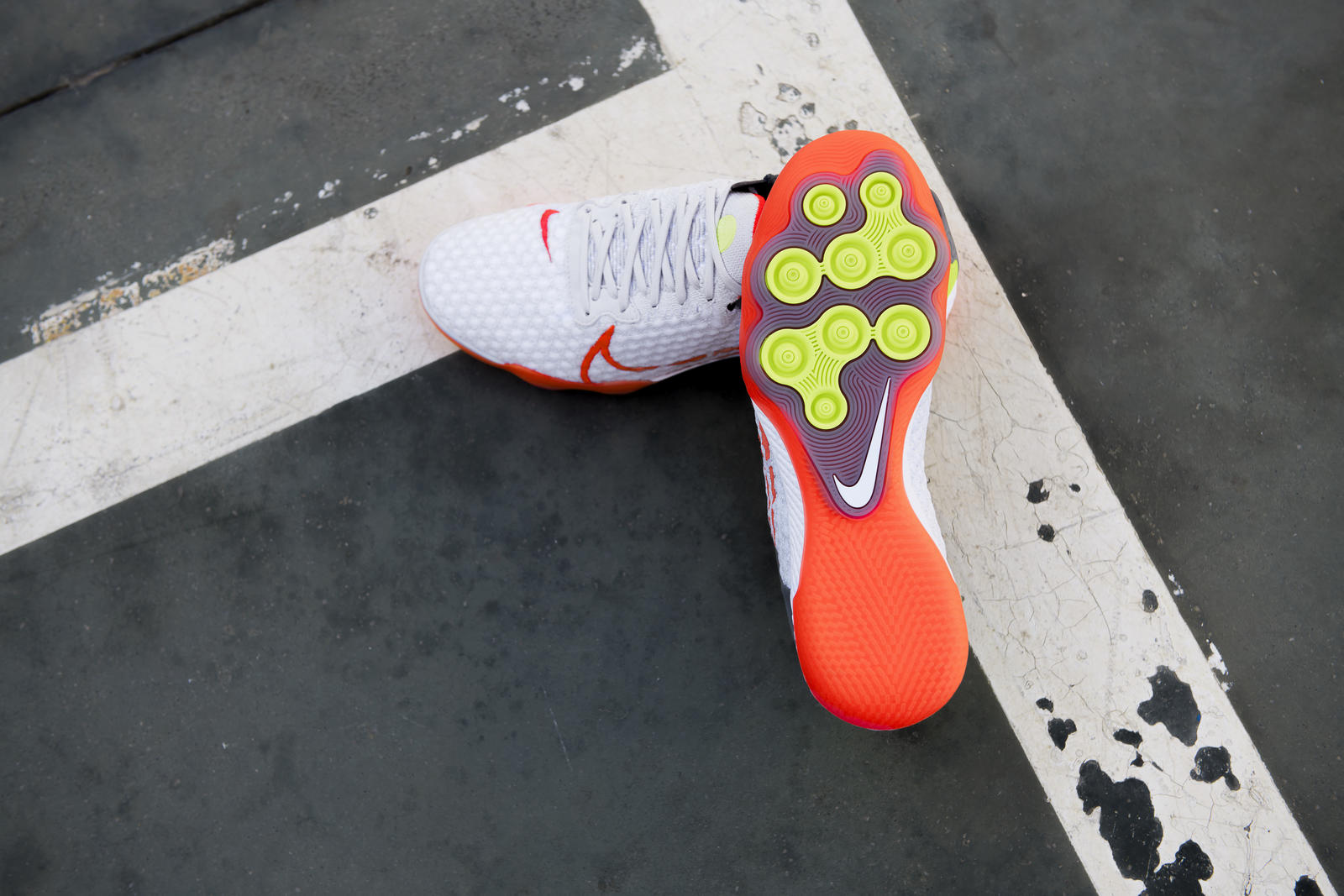 Featuring React cushioning with a Flyknit and Touch360 upper, the React Gato is the most technically advanced yet. And while it's by far the least suited Gato for off-the-pitch wear, we still have to celebrate the line's rebirth (and hopeful long second life). But what's next for the Gato? For Gerrish, he wants to see more collabs.
"I'd love to see brands start to do more integration with fashion and football," he said. "I think the Gato could excel in a market like that. Football is such a universal sport, I don't understand why people don't do more collabs these days. How cool would [another] special edition Gato be? What if Travis Scott did a Gato?"
We can boil down all of the attributes of the Gato that make it special into one word — versatility. Its modern performance eclipses its nearest competitor in the Samba, and certain models are just as if not more wearable off the pitch. It's a breath of fresh air amongst today's hyper-specific boot landscape. Can you imagine wearing a pair of laceless Nemeziz during a night on the town? You'd get "What are those'd" until you ran home a la Red from Friday.