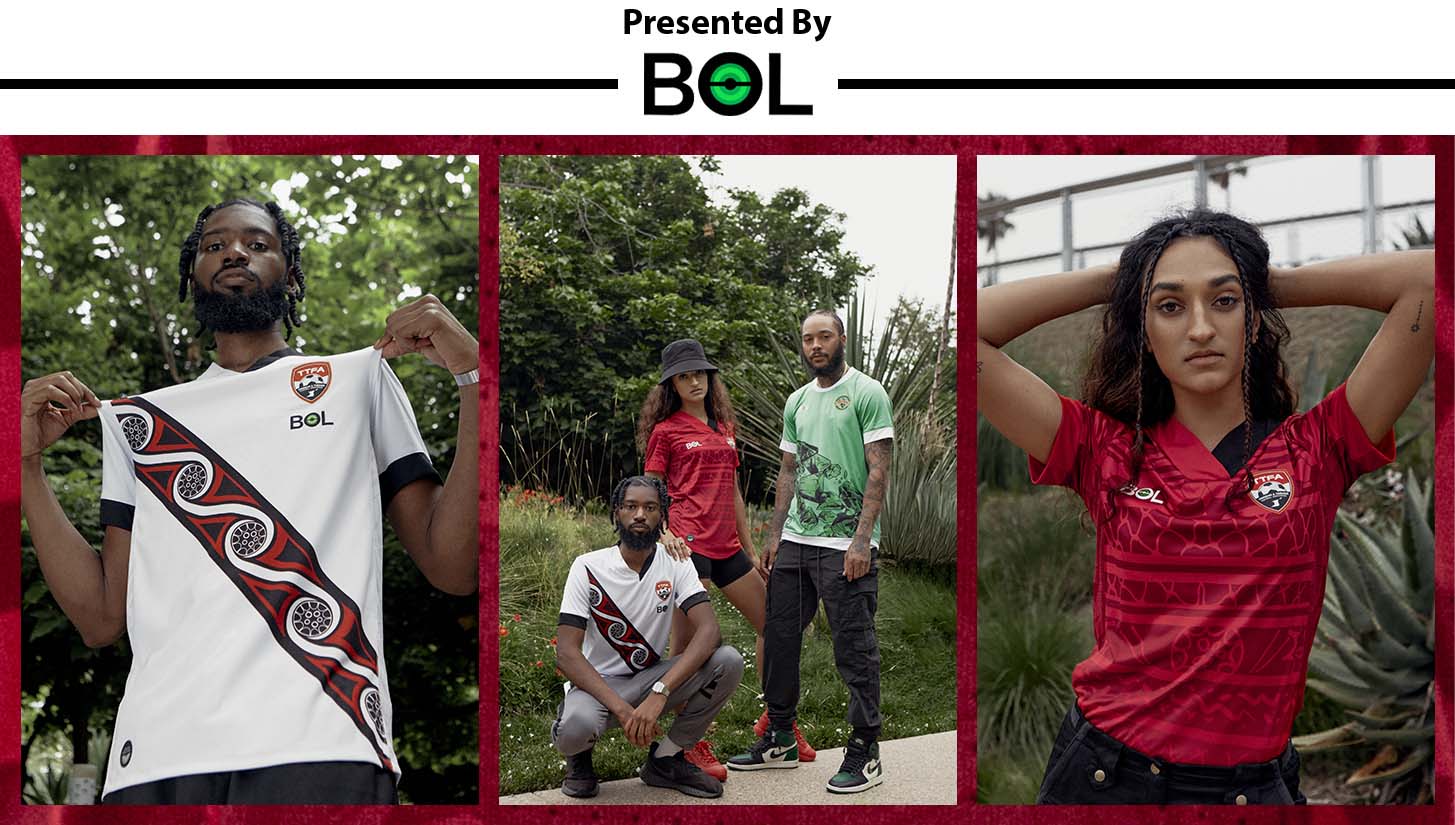 With a striking design inspired by the country's rich culture, we are proud to exclusively present the BOL Football Trinidad and Tobago third kit, along with a showcase of the brand's vibrant lineup of other national team kits. 
There's nothing like discovering something new. Often we get caught up in what we see, what we know, and what we own — and this is particularly true in the world of sports brands. There's a looping carousel of options flashed before our eyes nowadays, all trying to impress us.
Most of the visibility comes from the Herculean of the pack, so it's quite hard for new brands to make a dent. Most of us will have grown up with the same household names infiltrating our minds with their endless tailored ads, creating this sort of brand-centric mindset. Their reach knows no bounds.
But every once in a while, a new entrant will break through and turn some heads, as is the case with Miami-based sports brand BOL Football. But how does BOL differentiate from the pack, and what does it offer to the wide world of football kits? You can sum it up in two words: bespoke designs.
"BOL was created to enable every team we work with to have custom made jerseys to reflect its unique identity," said BOL co-founder and CEO Tiago Pinto. "The world is full of template kits. BOL is the brand for all teams that want to create a deeper connection to their fans with properly designed kits."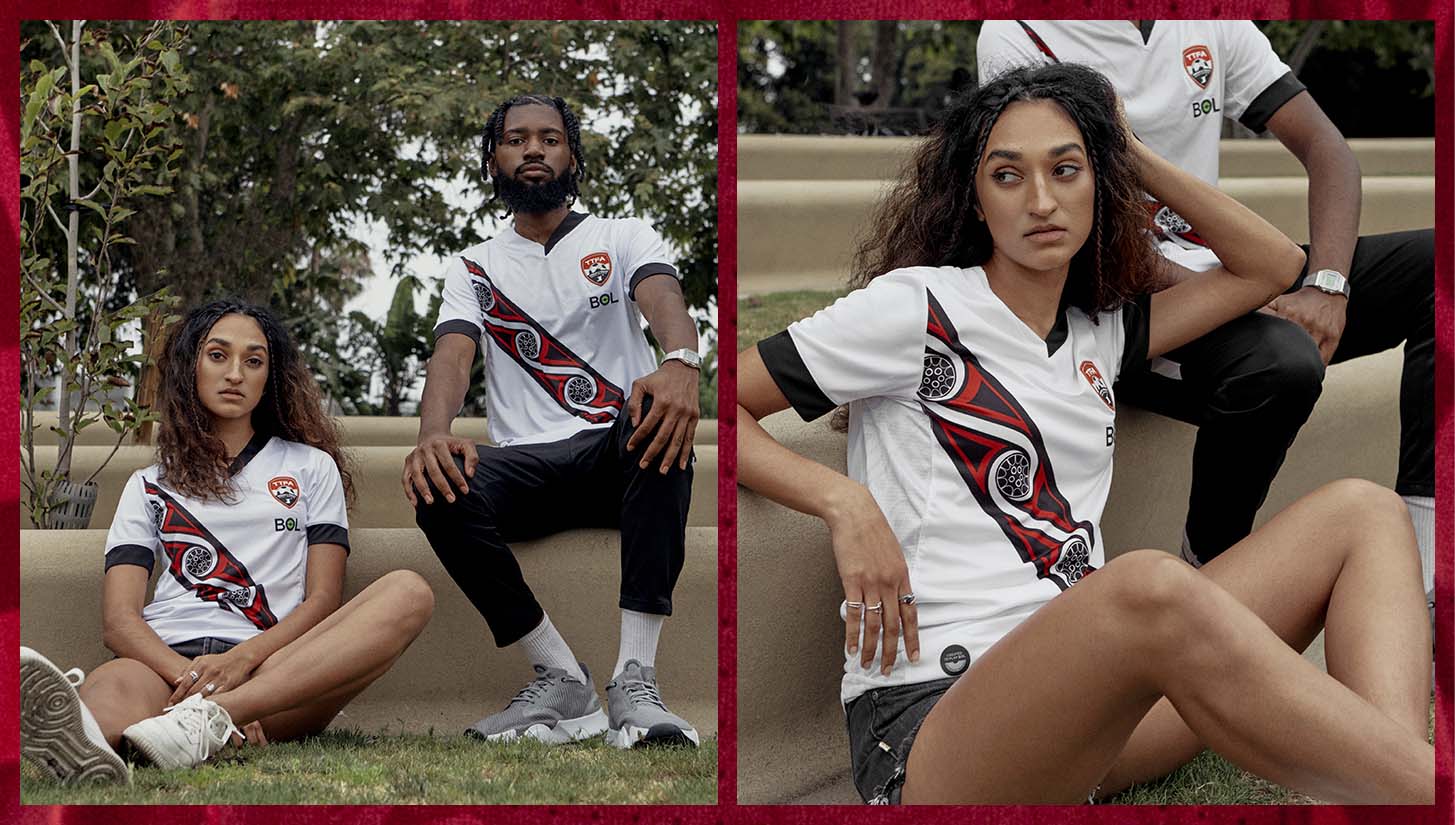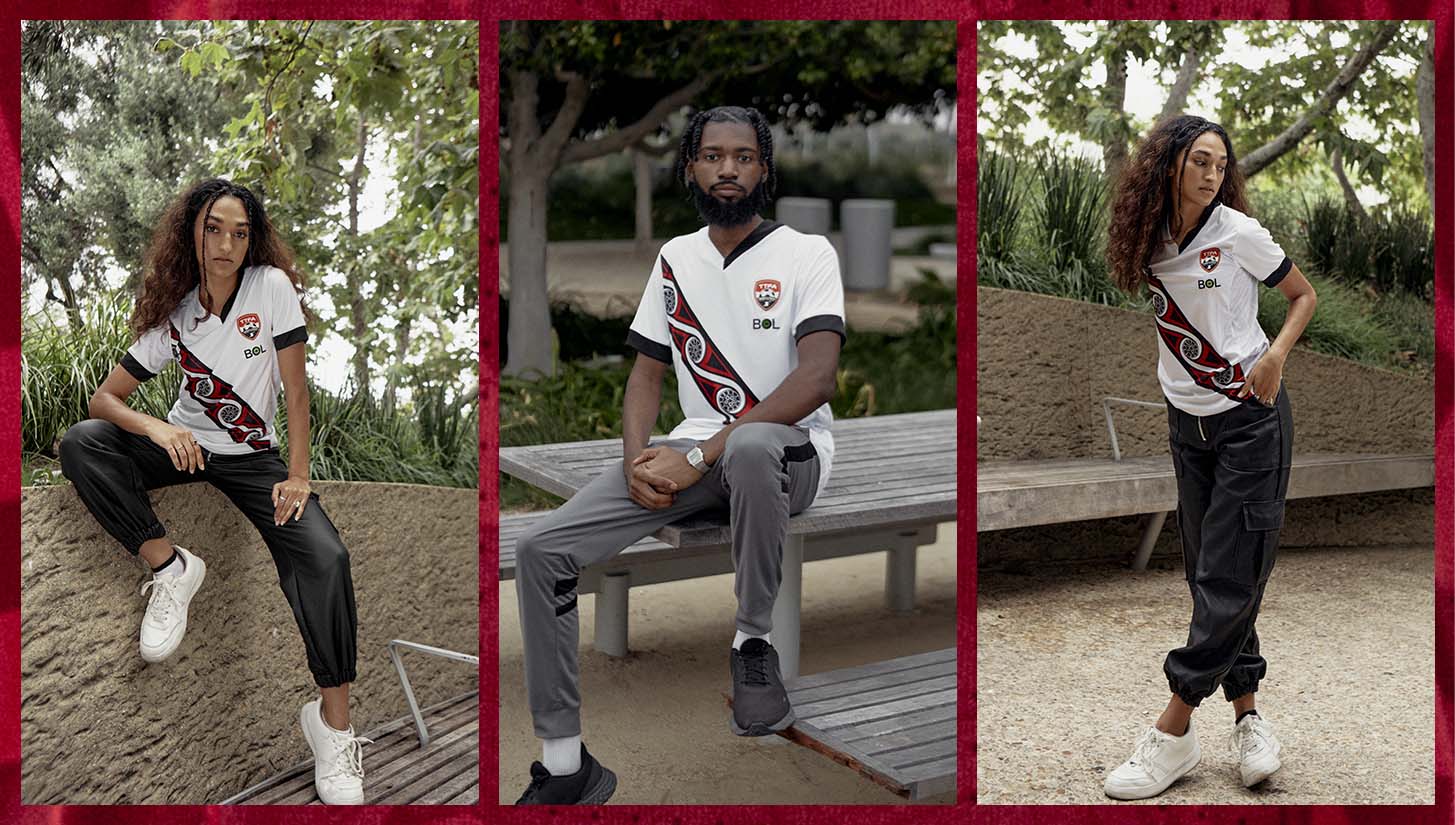 This ethos is evident in the new Trinidad and Tobago third kit, exclusively revealed by Urban Pitch. With a white base, BOL plays on the classic sash design with a pattern inspired by the steel pan drum, which is the country's national instrument and a central figure in Trinbagonian culture. The sash is also reminiscent of the diagonal stripe on the nation's flag.
While not a new thing, international third shirts aren't very common, and the new Trinidad and Tobago kit joins an already vibrant lineup from a country that is fighting back to regain its status in the football world.
The third kit release is timed up perfectly with the CONCACAF W Championship, where the Trinidad and Tobago women's national team will be battling it out for a spot at the 2023 World Cup. The team's first match is July 5, where it will take on reigning Olympic gold medal-winning Canada.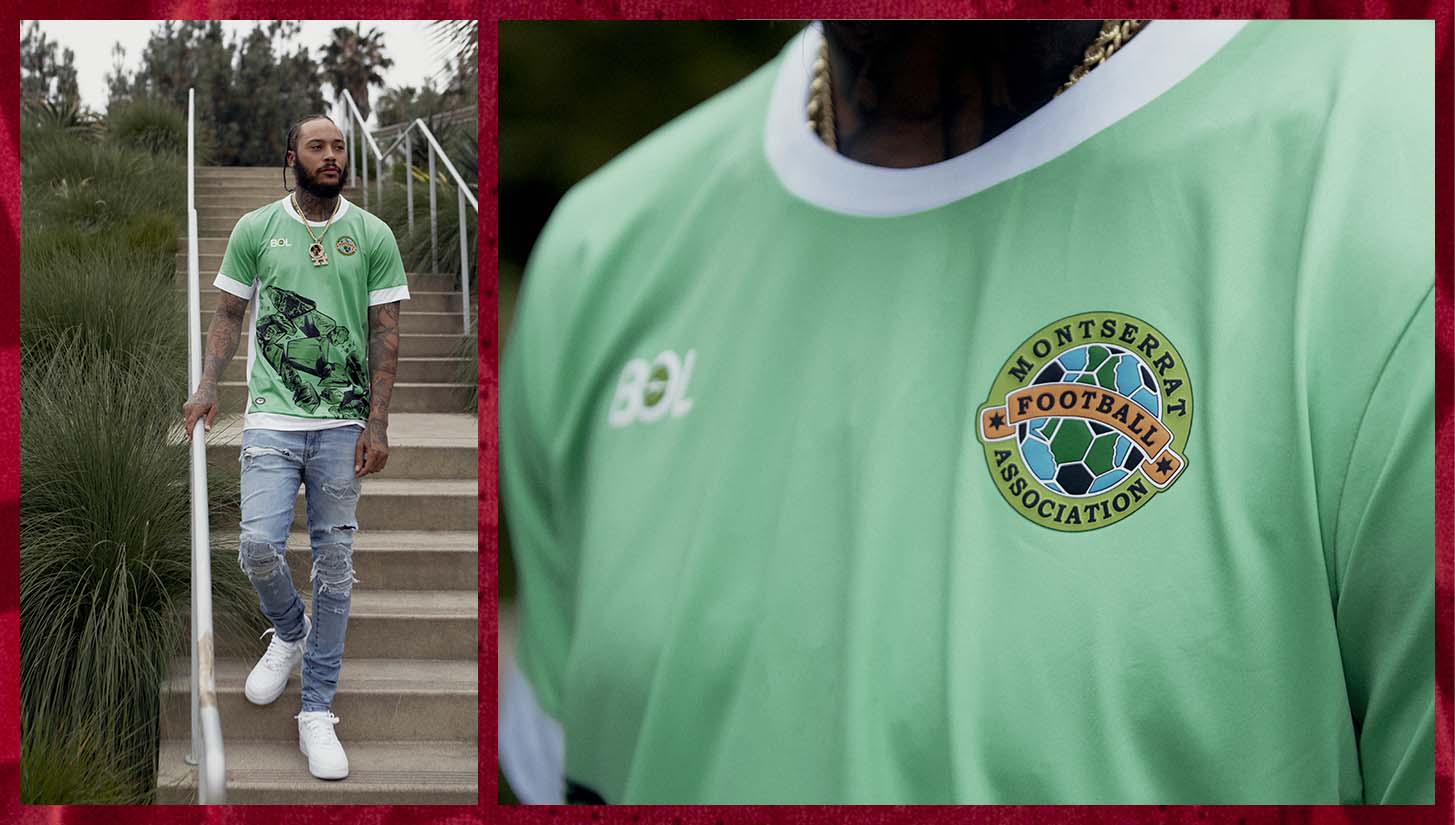 But BOL's Caribbean representation doesn't stop at Trinidad and Tobago. The brand also supplies Montserrat, another island nation just over 400 miles north.
With such vibrant cultures to work with, BOL knew it had to represent each nation properly.
"Our design process starts with studying the team's and country's culture, history, and its football identity," Pinto said. "From there we lock in a story to be told by the jerseys and only after that do we start actually designing the product.
"For these kits we counted on a lot of dialogue with players, culture makers, and other stakeholders of each team. These two processes were heavily impacted by lockdown and travel restrictions, so these conversations were extremely helpful for the designs."
In addition to representing the culture, BOL made sure to be thoughtful of the climates in which the kits would be worn on the pitch, another benefit to the bespoke design process. The technology used in both the kits for Trinidad and Tobago and Montserrat addresses the heat and humidity that they will ostensibly played in.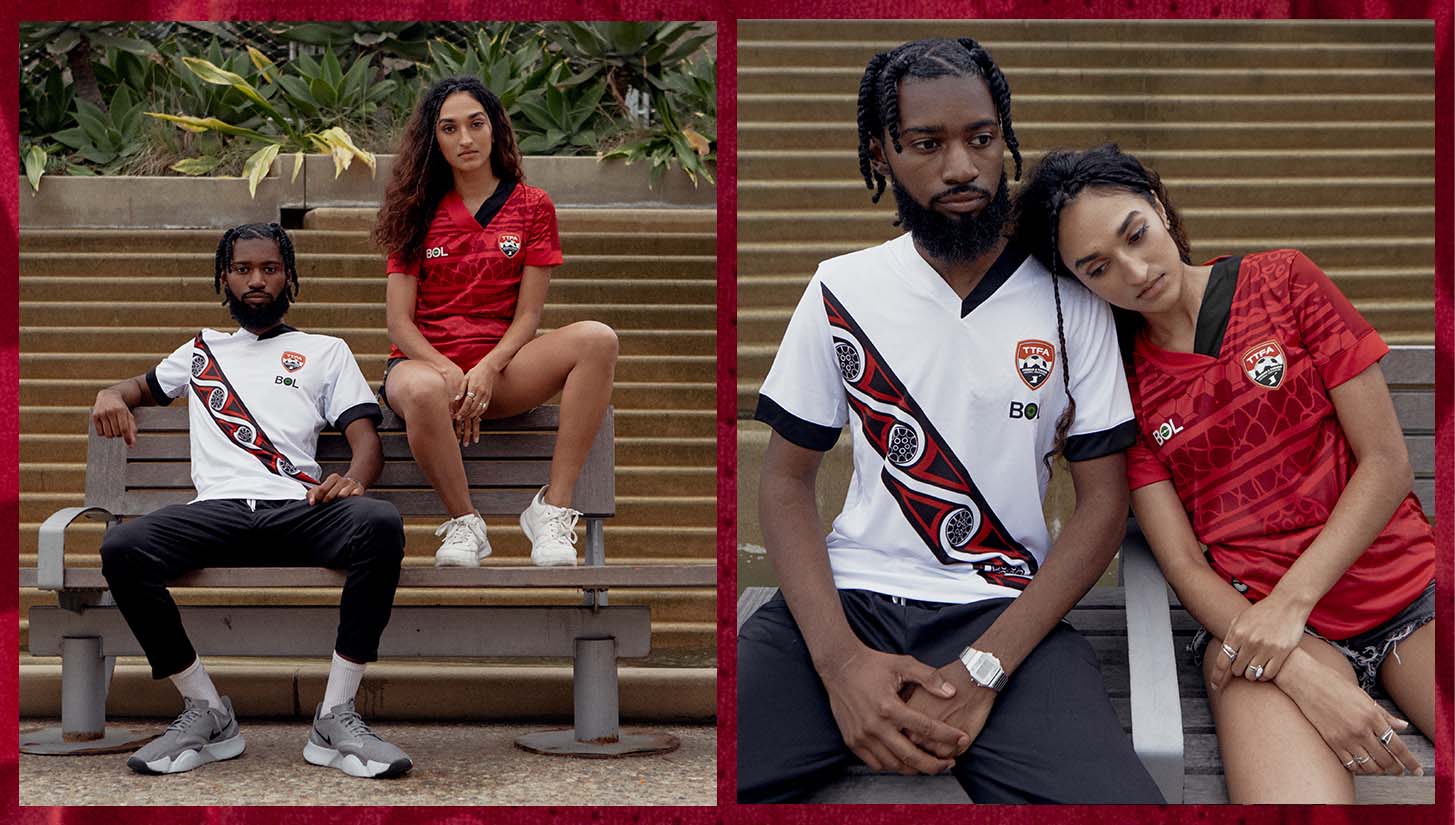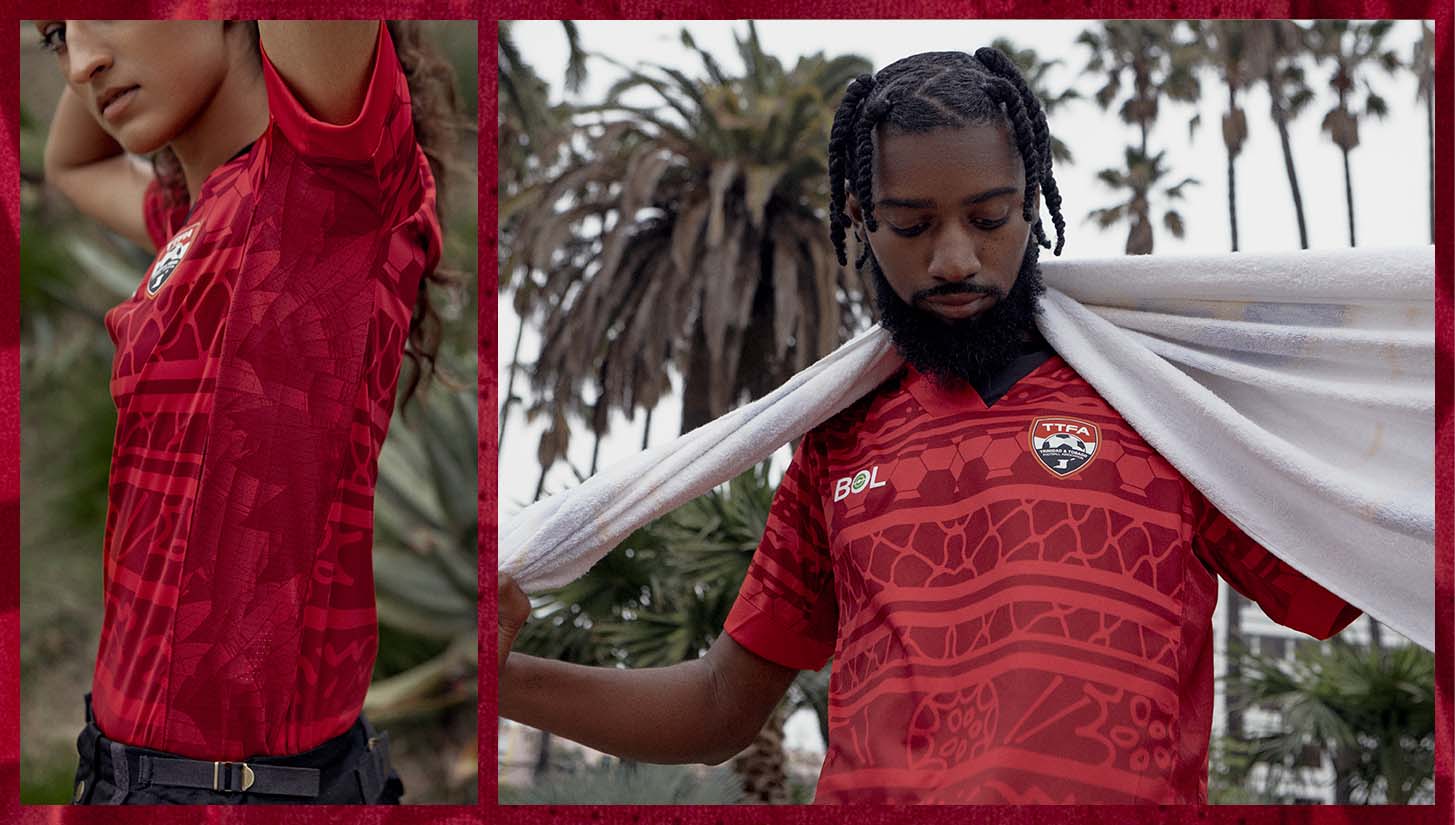 "Ultimately we're designing jerseys that have to be worn for maximum performance in the game of football, so tech has to be top level," Pinto said. "We believe that our custom approach also enables us to adapt the jersey to the environment where it will be worn. The fabrics we put in each jersey address the needs of the specific team. Templates can't do that."
In today's kit landscape, we're seeing more brands try new and out-of-the-box ideas — but a lot of the time they feel a bit forced. I get the deep feeling that BOL is doing this from the heart, and where else would you want design to come from?
Football is a sport that brings everyone together. A team is an idea, an identity that unifies. BOL believes that a jersey, if unique and clearly identified with a team, can be worn by all football lovers regardless of tastes, interests, or motivation.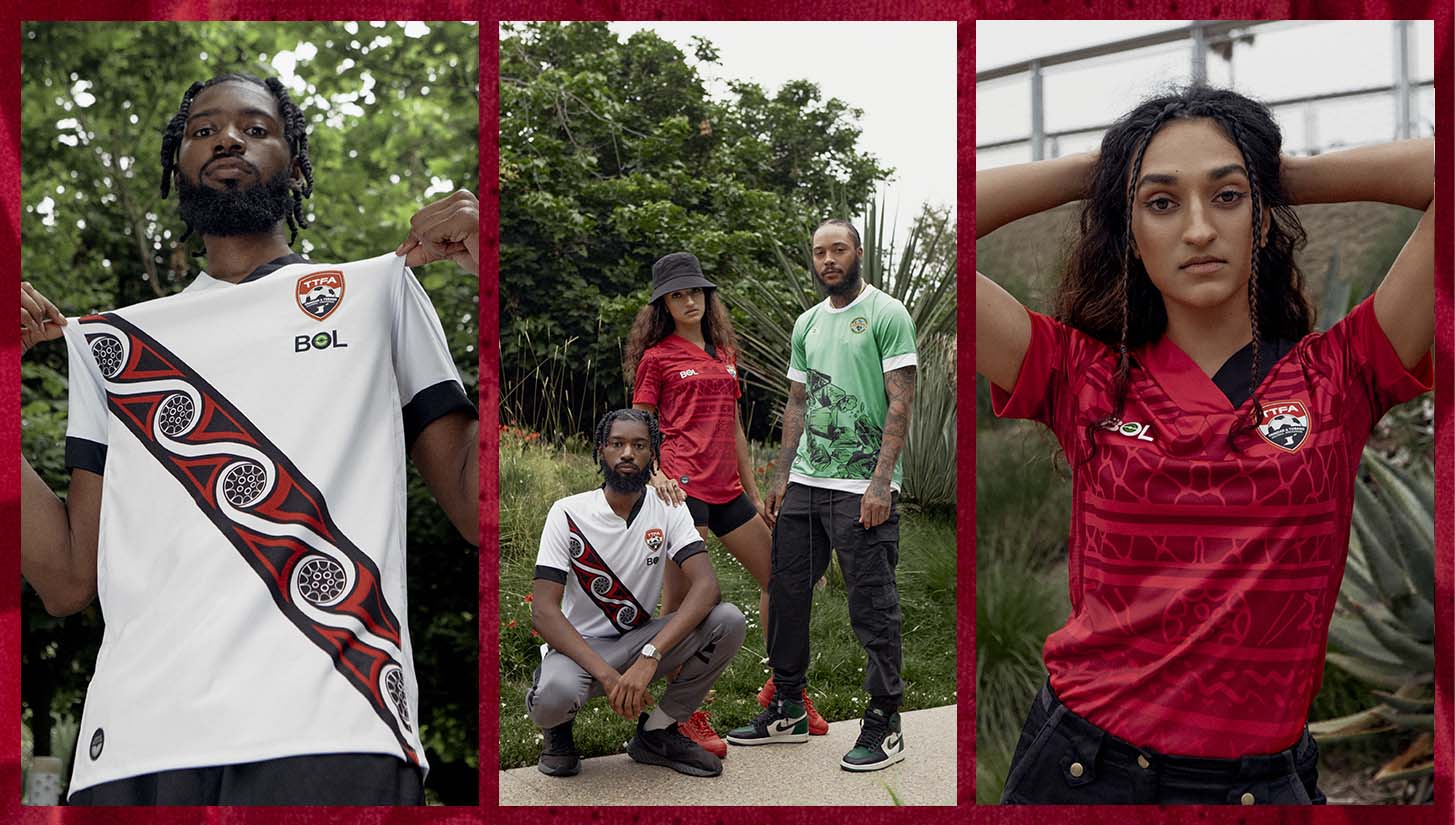 Building and representing a team identity through its football kits was paramount to BOL, and it is one of the pillars the brand is built upon. It is keen to tell stories through artistry and design.
"This is the key reason we launched BOL: we enable team identity," Pinto said. "We believe that template kits disrespect the game. Football clubs, players, and fans enjoy the game and its culture. It is 90 minutes of madness, of noise, of colors, of passion — it has to be expressed on a kit. No team or their fans are the same, so why should all kits look alike?"
Photography by Perla Diaz for Urban Pitch.
Shop the entire line of BOL Football national team kits on their official website.