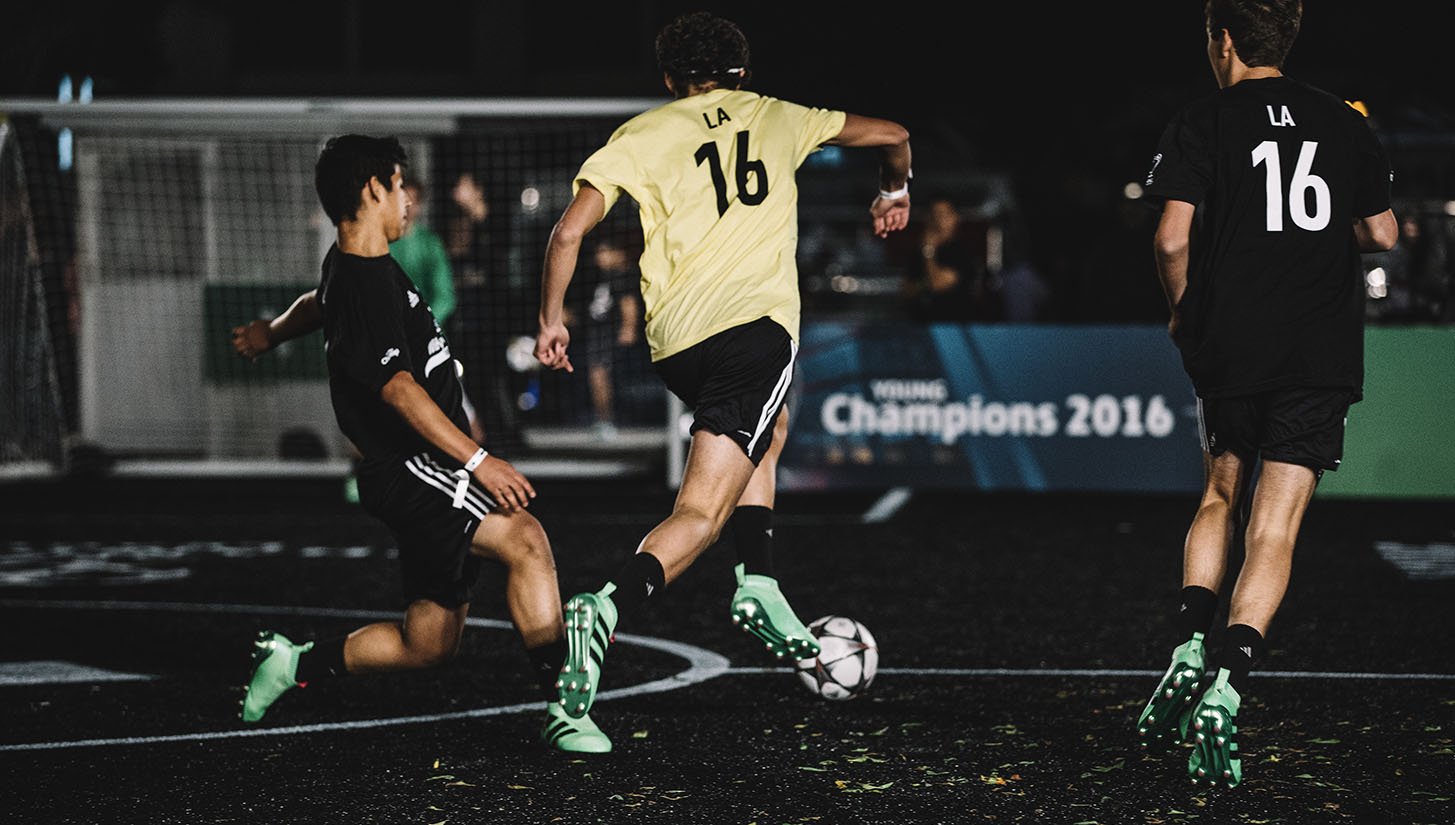 Adidas has been everywhere lately, releasing a slew of suped-up new gear and launching a fresh marketing campaign that seeks to reinvigorate their place in football. The three-stripe company has always had style, and with their #BossEveryone line, they've turned to the source of swag — L.A.'s street ballers and freestylers for BossLA.
On Feb. 12, Adidas hosted a 5v5 street tournament in downtown L.A., in an actual parking lot so you know it's legit, to promote their Ace16+ Purecontrol cleat. The tourney had top youth teams compete for a chance to win an all-expenses-paid trip to the EUFA Champions League Final in Milan, Italy, which is actually a boss prize!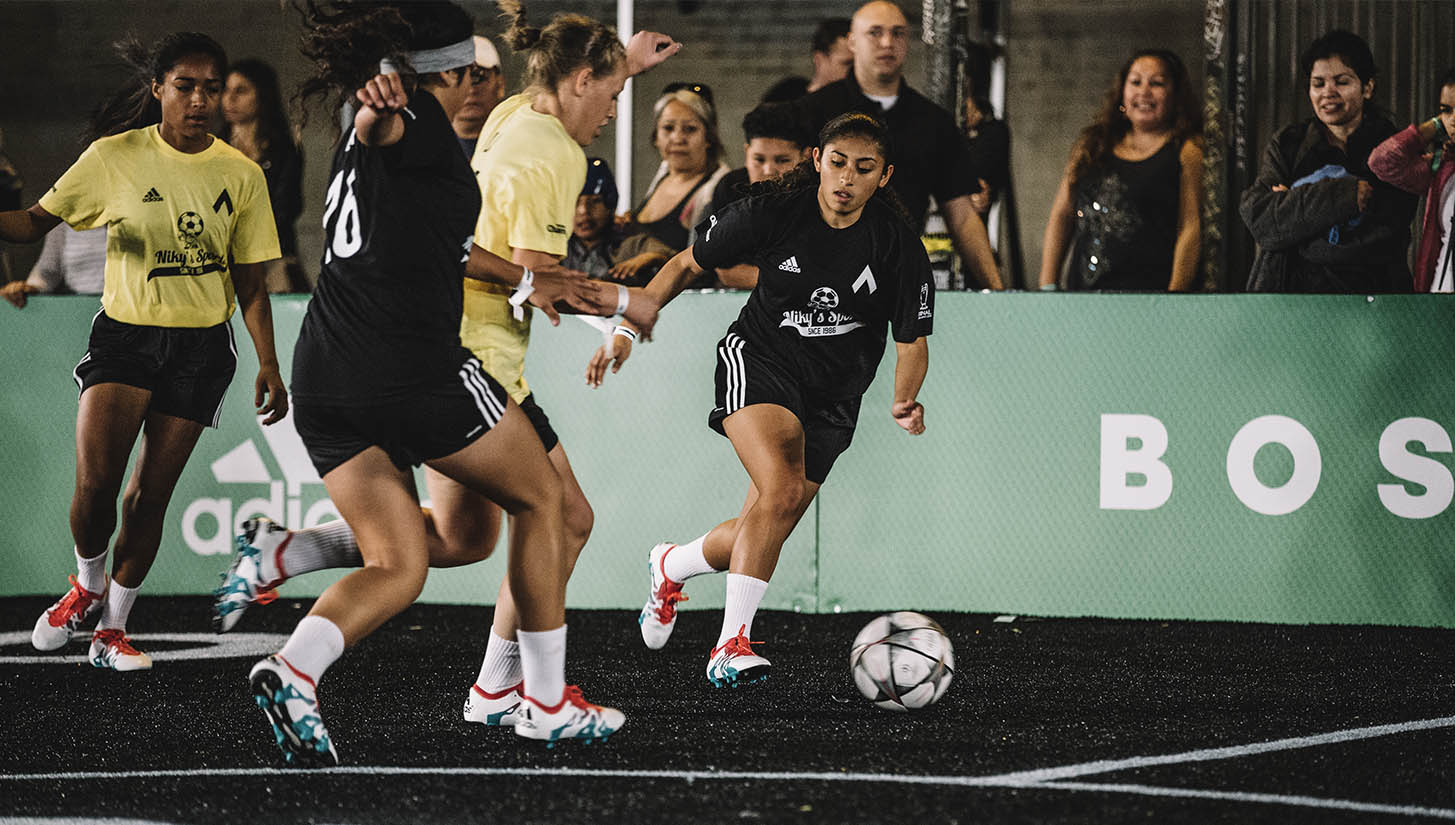 They also brought in Innovation LA to keep the crowd going with badass freestyle moves. This is the same #BossCrew that's featured in the recent Adidas ad, shot partially at our UrbanFutsal LA facility.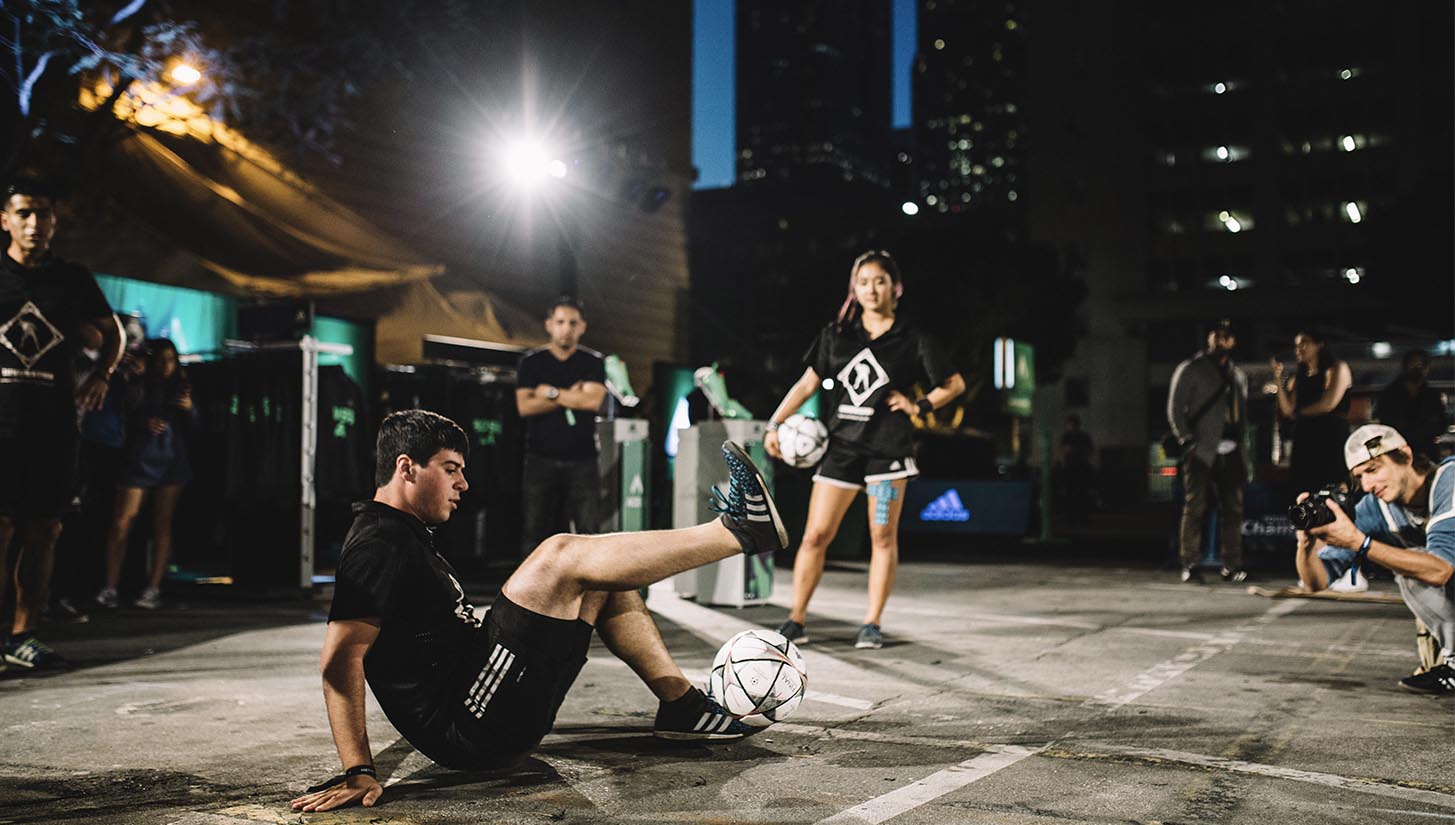 The event featured DJ Uncle Blazer (the hilarious scruffy dude from "Workaholics"), and kept the urban flavor intact with artwork by Nina Palomba and Upendo. Of course, it wouldn't have been a true L.A. soccer night without some bomb tacos from our city's food trucks! Seeing how Adidas is really going with the bright-green theme, we're pretty sure we'll be seeing all the bosses light up the streets soon in three stripes.