One of the greatest imports in the history of Major League Soccer, Diego Valeri sits down with Urban Pitch to discuss his new career, the Portland Timbers, and some guy named Lionel Messi. 
Diego Valeri is one of the best international players to ever come to Major League Soccer. Without question he is the best Argentine to ever play in the league, although in two years both titles will most likely belong to Lionel Messi. Being behind Messi isn't a unique thing though — just ask former Argentine all-time leading scorer Gabriel Batistuta, who stated that he was annoyed after Messi took his scoring title, adding as a caveat, "But the advantage I have is that I'm second to an extraterrestrial."
Now 37, and recently retired after a stint at boyhood club Lanus in Buenos Aires, Valeri is watching the game from the broadcast booth as one of the leading faces of MLS Season Pass' Spanish language coverage.
And why not? He is well spoken, understands MLS like no other, and won two titles with the Portland Timbers. Valeri said that when he made the decision to go to MLS, many of his closest friends called him crazy, but his head coach at the time and former MLS MVP Guillermo Barros Schelotto sold him on the idea as MLS began its major expansion phase.
He'd go on to become one of the best players in league history, winning an MLS MVP of his own in 2017, an MLS Cup MVP in 2015, along with three MLS Best XI appointments. We sit down with Valeri to discuss how MLS has changed since he joined it, his new gig as a broadcaster, and the promising Argentina representation across the league.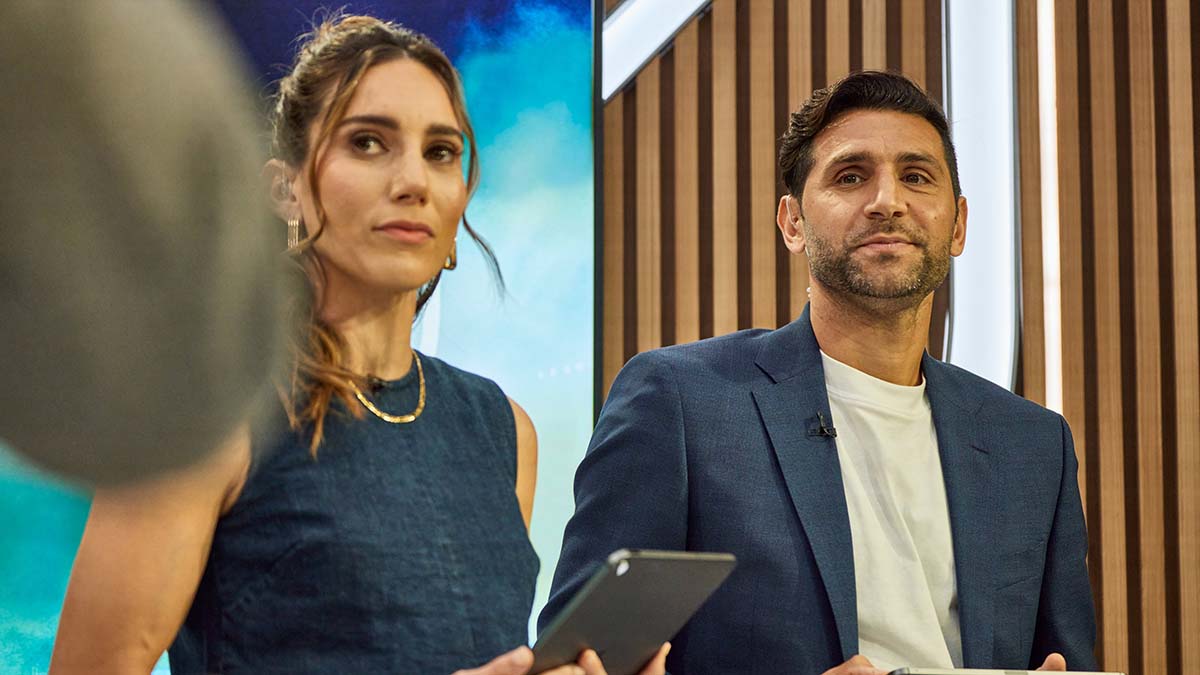 Urban Pitch: How do you feel in your new role? Were you already thinking about life after soccer?
Diego Valeri: To be honest it caught me by surprise. I would have never lifted up the phone to say, I want to do this, or consider me for that. MLS called me, and since this all began, the response has been good.
The camera is always there when you are a soccer player, the post-match interview is always there, but being on the other side, it's another thing. I am evolving very well, I express myself on what I see on the pitch, how I analyze the game. Maybe the most difficult part was adapting myself to the layout of a major studio and to follow the breakdown of a television show. I am learning it, I like it, I watch a lot of soccer. With the arrival of Lionel Messi, I guess I can transmit to the world what it is to be a player and live the day-to-day of MLS.
Sports television has changed a lot over the years. Things are not as straightforward as they used to be with the play-by-plays and typical analysts. Today a lot of talents invent personalities, and at times those personalities become larger than life. Where you think you fit in the ever-changing sports broadcasting world?
I want to be the kind of communicator that can transmit the beauty of the game, the characteristics of the league, and what kind of player the league tries to sign as an analyst. How the teams line up, what they do, how the fans react, I think I can give detailed analysis of that because I played in the league.
Then as you analyze games you have be somewhat of a critic because this is professional soccer of the highest level. I really like to focus on the conceptual approach to games. I don't want to be plain in my insight by saying because a team lost it's all bad, or if a team won everything is all good.
It's about being profound in your analysis. Find out why something works and why something doesn't.
You are a unique case in terms of MLS philosophy. When you arrived you were a long-term investment as a designated player rather than a previously established superstar. What are your thoughts on the way MLS clubs have adjusted their strategies since you joined the league? 
In this league we have a kind of order when it comes to the roster rules and salary cap. We have three DPs, three young DPs, TAM and GAM players, roster limitations — it makes clubs see things a bit long term. If you buy a DP, which are the most expensive players in the league, then you know you need to build your team around those players.
You really don't have a big margin to move around, and it's to have economic responsibility and a competition that is competitive, on paper, for all. That no one team becomes Real Madrid, and it's a characteristic of the league. It's about building a team around a core.
Today that has changed so much since my playing days. There are players imported to be club stars, others to be sold in the global market. When I signed in MLS, I was one of the first DPs under the age of 30. I was 26, and not a world star. Later on, other teams adopted the same model. Look at the Red Bulls. When I arrived, they had Thierry Henry and Juninho Pernambucano. Now they are all young, they came up from within the academy and follow the Red Bull global model.
Today I would say we are seeing more and more teams follow their own model, their own styles, and not so much one blueprint. That has changed from when I arrived.
The Portland Timbers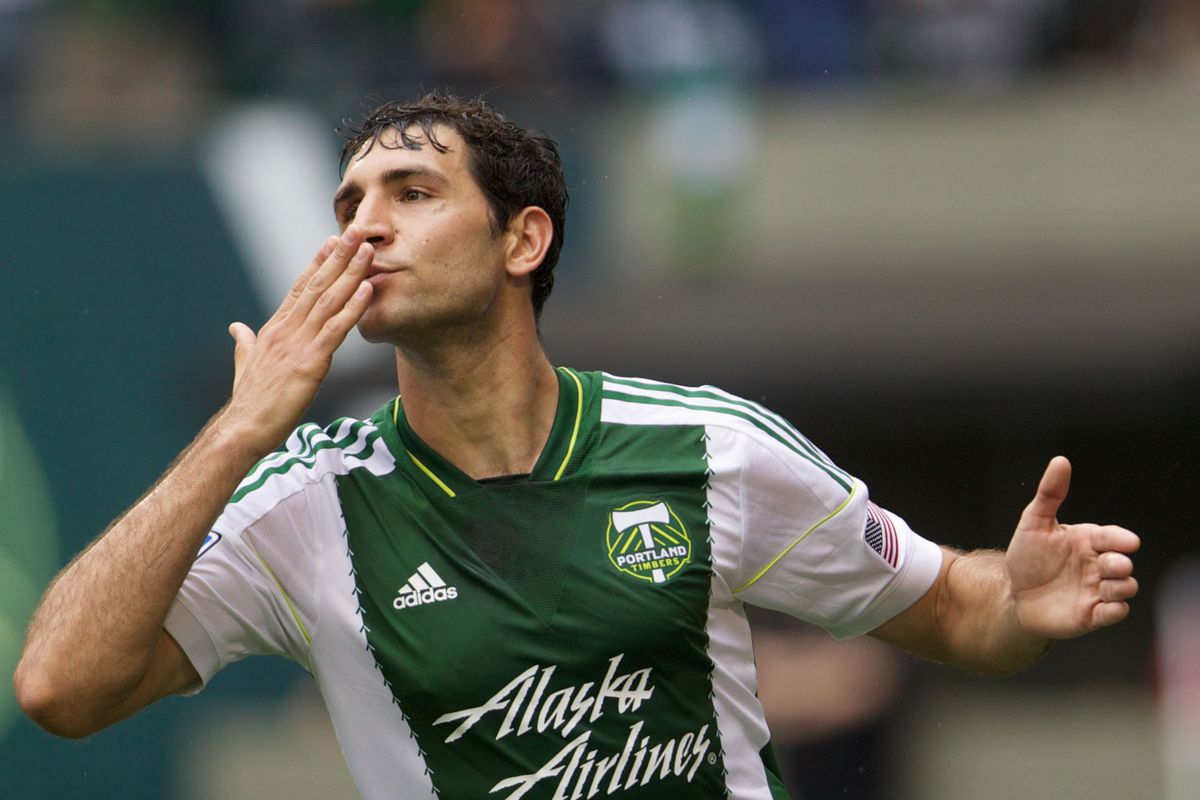 Speaking about a core, the core players of your Portland Timbers seem to be coming to an end. There is a feeling of new era coming. What did you make of the Timbers' 2023 season, and what comes next?
The core of the Portland Timbers teams that won the MLS Cup and MLS Is Back is breaking up because of the passage of time. I retired, and there are some players who are boarding 40, so it's time to restructure, but Portland has made some signings to think about the future.
Unfortunately, in that time the club could not make the playoffs, and last year and this year it came down to the last few games. The decision to end the relationship with Giovanni Savarese, it's about rebuilding.
This season the club brought in a new No. 10 in Evander, they have young players in Antony, Santi Morneo, and Felipe Mora, and there is a sense of a new core, but we have to wait and see who eventually will coach the team. It's up to the GM Ned Grabavoy to find a new coach unless Miles Joseph stays, but the ship will right itself and I am sure the club will bring in a few new players as well.
I think these changes have to be done in a more balanced way. My case was a particular case, but those who stayed have to help those new young players adapt themselves, understand the club, the fans, the league. Portland is a team that invests in its team but it's a hard-working team, a team with a profile of no stars where the team is first. The minimum objective is to make the playoffs and then once you're in it, try and win it all.
How did the arrival of Lionel Messi change MLS? How does MLS elevate itself as a league and make itself more interesting to a world audience and not just focused on one player?
I think it comes down to two approaches: bringing in star players and building teams on a specific budget. MLS is very clear on what they want. Messi is a player that will elevate the league, the number of eyes that watch it, and build interest, but the rest continues its natural course. The teams are becoming stronger, with their philosophies, their academies, their infrastructures, their fans, and style of play. Both roads will be essential. I think MLS is on the right track and understands what they need to do. Messi is the cherry on top so the world can see MLS and not make it just a local or regional product.
Argentines in MLS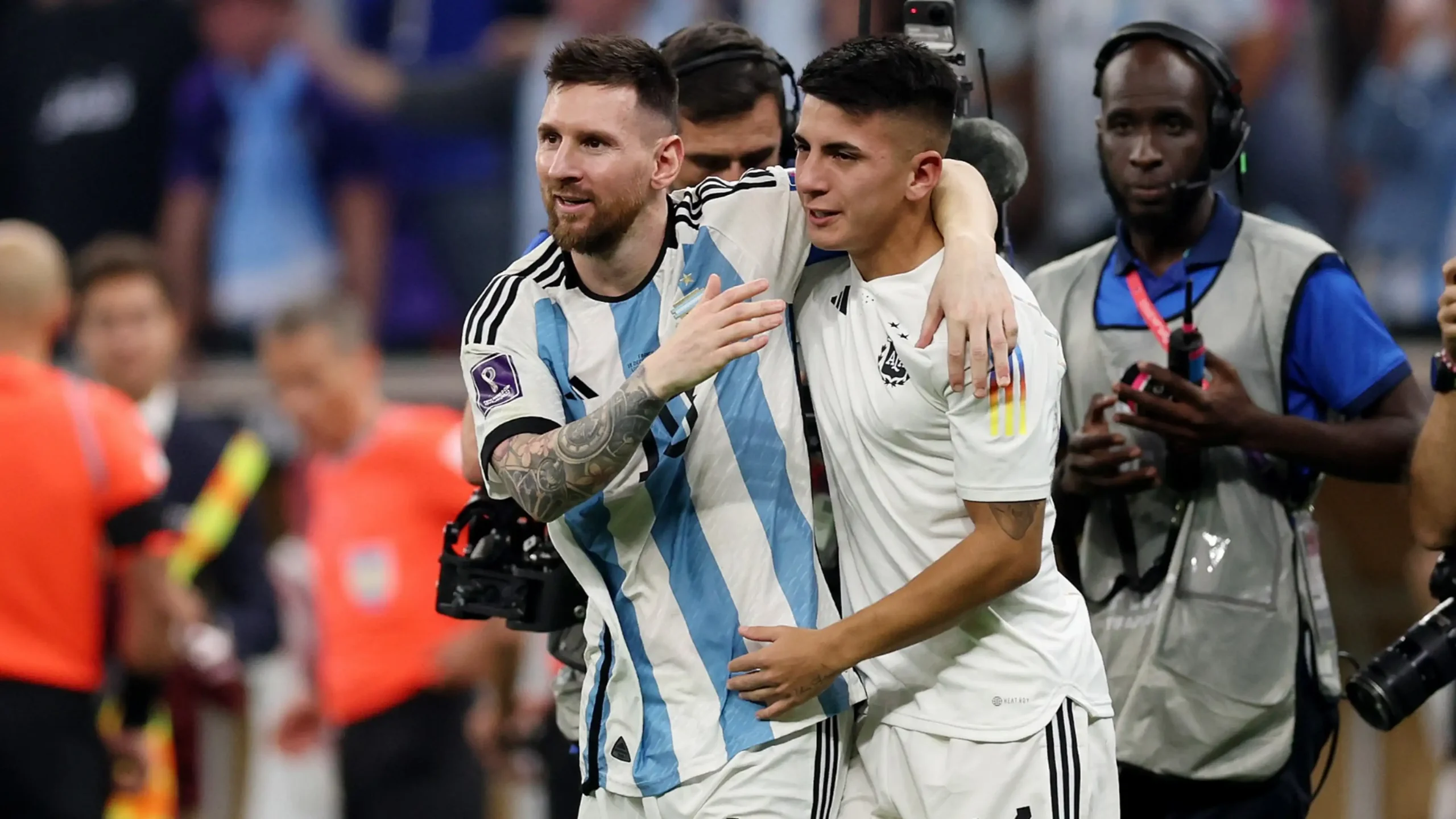 If I would have told you three years ago that the Argentine national team would have as many as three MLS representatives on their roster, what would you have told me, and how does it make you feel as a pioneer for Argentine players in MLS?
It gives me a lot of joy, because I have a lot of appreciation for MLS, and all those players who want to come here. Secondly, I am not surprised at all. Playing here I saw the talent and the individual capacities of the players and how the level of the competition was growing.
You can't deny that there are leagues that are above MLS right now, but calling players who are playing in MLS to national teams to me is normal, I am not surprised. I wouldn't have been surprised if five years ago players were being called up to the Argentine side, because the competition was there.
There have been players who have played in this league that have deserved an opportunity to play for Argentina, so it gives me great joy to see Argentine MLS players on the national team and great joy that the league is being watched by the coaching staff.
Lionel Scaloni is a coach that has played in many leagues across the world, do you think that plays a major factor in his view of MLS? Argentina was known for a long time to have very traditional and in-house coaches.
It's very important, and most likely a factor in his viewing of the league and of players. Scaloni's staff are all former players and I am sure they divide tasks. They are constantly analyzing players, they are very intelligent, and that's why they won what they won. Lionel Scaloni has a notion of the league and that's why he took Thiago Almada to the World Cup.
Now I am sure with Messi here all players will be elevated. In the case of Tata Martino, who came to MLS after he coached Argentina, had he had the chance to watch a bit of MLS before coming to Atlanta United, I am sure he would have called players from this league.
The U.S. Lifestyle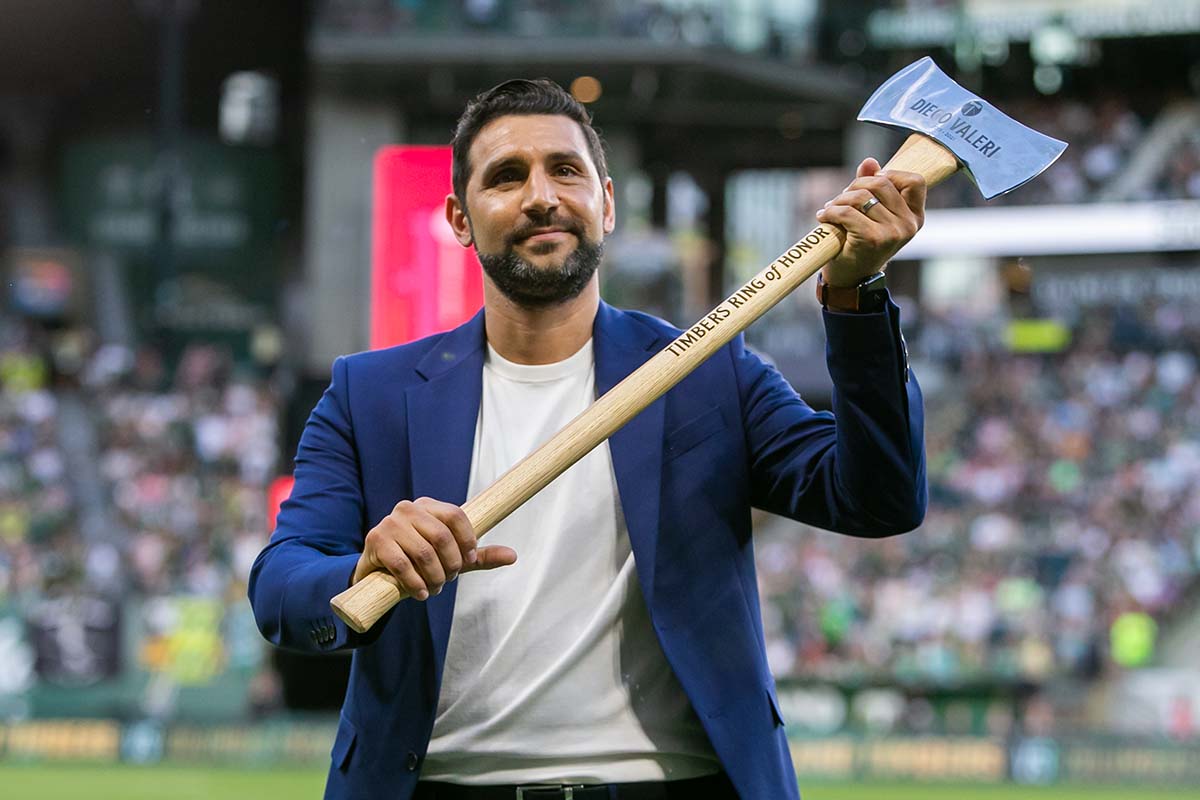 You came to Portland and became an adopted son so to speak, do you feel that in a way you lived the "American dream?"

We didn't really come here because of the "American dream," we came here to learn a new culture, a new city, a new language, so that our daughter can see a new world. We quickly adapted to the Portland community. It has strong roots with solidarity, a strong community, a club that's at the heart of the city, and a supporters' group that is close to the necessities of the community.
As I found success on the pitch my image grew, and even though am not in the club anymore we decided to stay here and live in Portland. It's a special place, it's a beautiful and small city, and a situation presented itself at the time that we could never imagine, and we ended up living in the Northwest coast of the United States being from the South side of Buenos Aires.
A Rapid Fire Round
A book: El Fútbol a Sol y Sombra by Eduardo Galeano
A movie: Brave
A band or a song: An Argentine rock band, Patricio Rey y sus Redonditos de Ricota
A superhero: Zorro or Batman
A teammate: Agustín Pelletieri (a former Lanus teammate and former MLS player)
What comes to your head when you think of Lanus? 
My house, my school, where I formed myself as a person.
Portland Timbers? 
My adopted house, my "adult" house, my place in the world as an adult.
Who is your idol?
My father, for everything he did for us. At the sporting level it would be Juan Roman Riquelme.
What's in the future?
Based on what we talked about today, I think I would like to see the United States win the World Cup.
Interview edited for clarity and brevity.