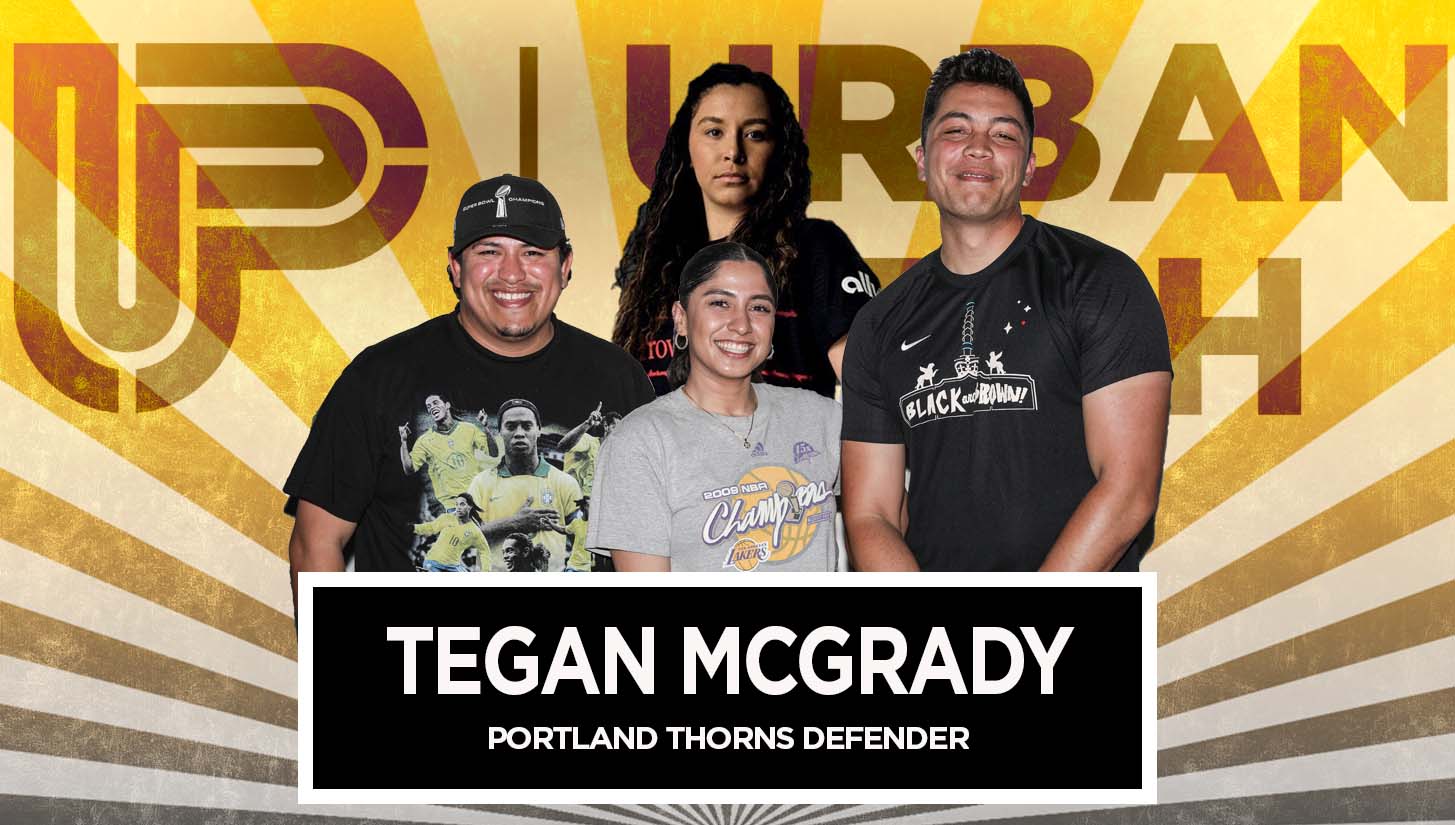 With a career that features a multitude of highs and lows, two-time NWSL champion Tegan McGrady shares her story on the latest episode of the Urban Pitch Podcast. 
Tegan McGrady is a serial winner. Even before winning consecutive NWSL championships in 2021 and 2022, she was a national champion with Stanford in 2017 with a stacked roster that featured a handful of future stars including Catarina Macario, Andi Sullivan, and Alana Cook, among many others.
And while winning heals most problems, there are still plenty of ebbs in the career of a pro athlete. After the 2021 NWSL championship with the Washington Spirit, McGrady headed out west to San Diego to join Wave FC in their inaugural season. She was an instant contributor to a solid squad, but a mid-season trade to Portland caught her by surprise.
McGrady would eventually win a second NWSL title with the Thorns, but it would take her some time to handle all of the factors that come with getting traded, whether it was jelling with her teammates on the pitch or the mental side off of it.
Now settled in a welcoming environment with Portland, McGrady joins the Urban Pitch Podcast to discuss the highs and lows of her time in the NWSL — from contemplating retirement last season to the wild championship celebrations.
You can watch the entire podcast on YouTube, or listen to the audio on streaming services including Apple and Spotify.