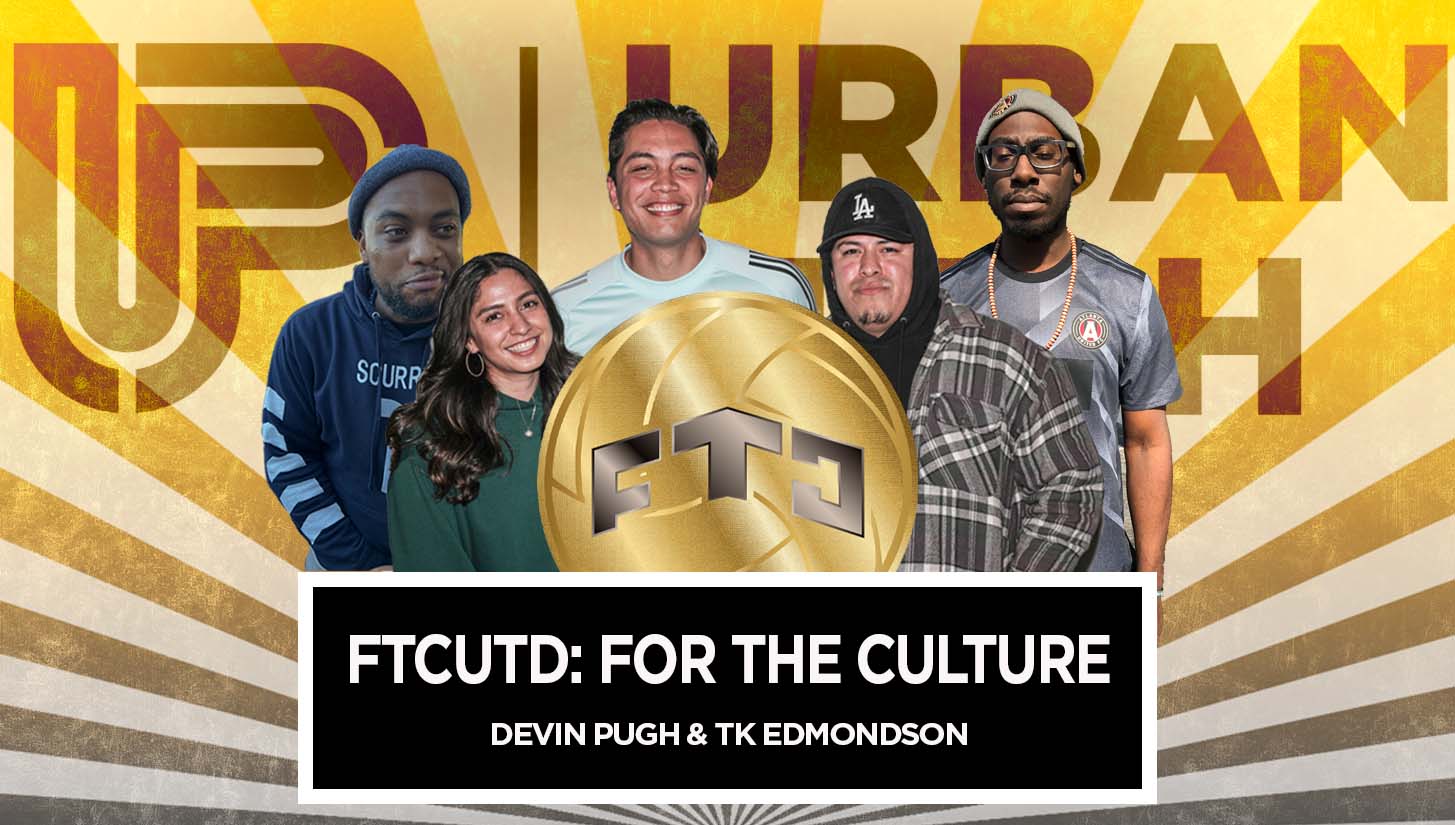 Covering all things soccer culture, we've been fans of FTCUTD for some time. We speak to two of the regulars on their podcast, TK Edmondson and Devin Pugh, on the latest episode of the Urban Pitch Podcast. 
When it comes to the beautiful game, "culture" has a few different meanings. If you're talking about things on the pitch, the definition is pretty straightforward — the values a certain team or manager has instilled within its players. And while that's all great, off the pitch is where things get really interesting.
Here, culture has a multitude of connotations ranging from how we watch the game to how we become fans in the first place. It covers things adjacent to the sport — from art, to fashion, to music — in addition to customs, superstitions, and traditions that are passed down from generation to generation.
Needless to say, we love the culture here at Urban Pitch, and if you couldn't tell by their name, so do the good folks at FTCUTD, aka the For the Culture Soccer Show. Originally started by a group of Atlanta United fans, the movement has spread across the country and the collective has become part of the 2Cents FC umbrella.
Covering everything the beautiful game has to offer — most notably Black culture's impact on it and vice versa — we have been fans of theirs for quite some time. Which is why we were very excited to have two of their members, TK Edmondson and Devin Pugh, join the Urban Pitch Podcast. We sat down with the duo to discuss FTCUTD's origins, the 2022 World Cup, and the future of the USMNT, including what is to come next from Gregg Berhalter.
You can watch the entire podcast on YouTube, or listen to the audio on streaming services including Apple and Spotify.
Check out the FTCUTD podcast on Spotify, Apple Podcasts, and YouTube, and visit their official site for more info.