WHAT: The Base LA
FEATURES: 5v5 Pickup Futsal, Sports Lounge, Copa America / UEFA Euro Screenings, Featured Art + Live DJs and Music
WHERE: Container Yard, 800 E 4th St, Los Angeles, CA 90013
WHEN: Today – August 25, 2016
The three stripes brand continues to up the ante on small-sided play with their latest creation, The Base, a street football installation that combines the sport with art, music, and Adidas merchandise. Los Angeles joins Adidas' roster of selected cities to host The Base LA and will officially begin June 17 at the Container Yard located in the downtown Arts District. The urban experience will be curated by UrbanFutsal LA and the space will be open for three months and have a bit of everything for both players and fans, including futsal games, a sports lounge, and screenings of international matches.
At the Base LA, guests will find themselves surrounded by street art from world-renowned artists as soon as they enter the large compound. While 5v5 games will be the highlighted centerpiece, there will also be music, food, and drinks. A sports lounge will encourage friendly rivalries to gather and support their teams as Copa America and UEFA Euro games are played from a gigantic 80-inch flat screen. Also on site will be a special pop-up by popular soccer retailer Niky's Sports to offer some of Adidas' latest merchandise.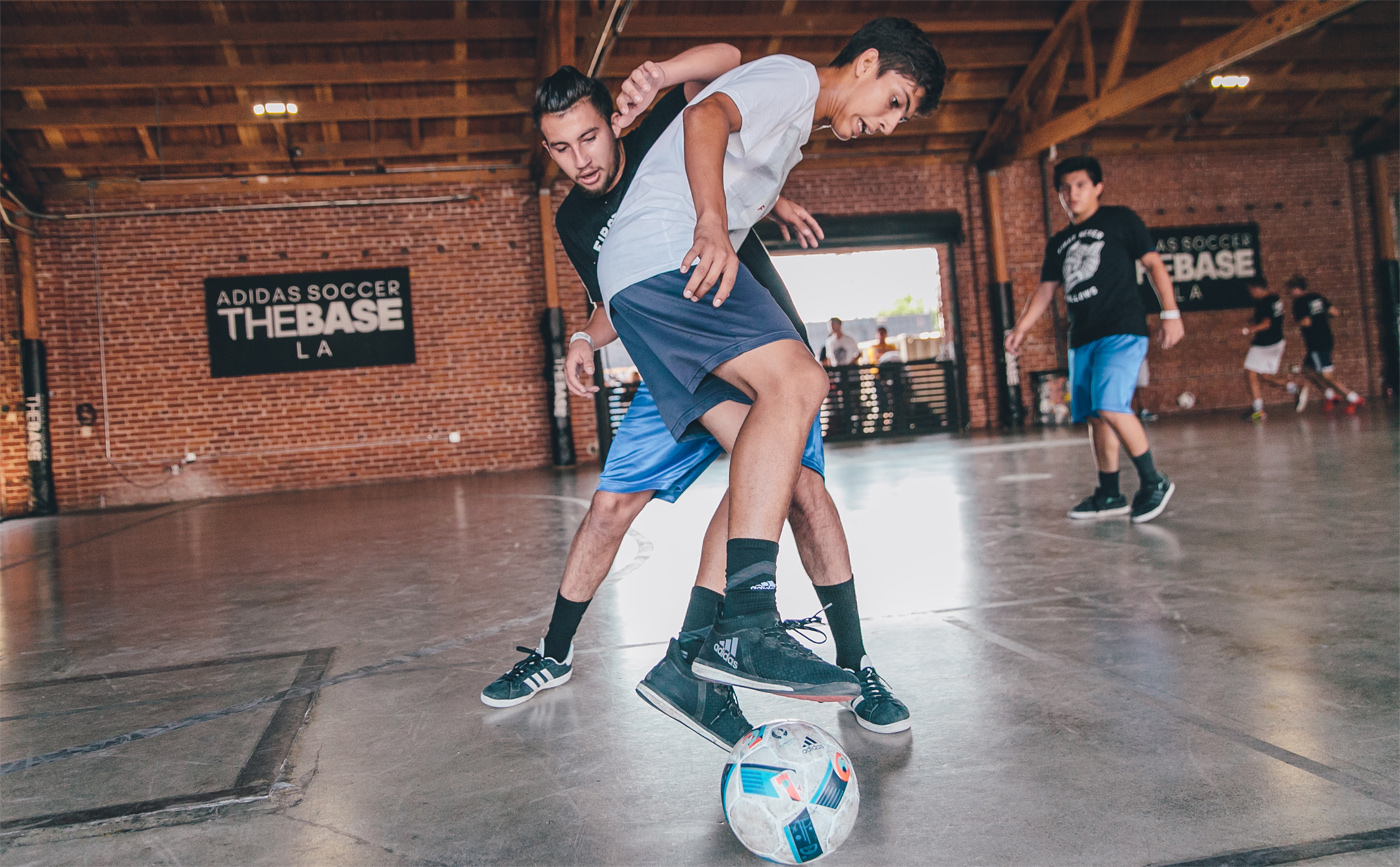 Visitors can enjoy access from 12 p.m. to 10 p.m. Monday through Thursday, and Saturdays, with special, moderated round-robin games from 7 p.m. to 10 p.m. Surprise appearances by special guests, popular DJs, and competitive tournaments will also be announced throughout the following weeks.
For more information, visit www.urbanfutsal.la/adidassoccer.