The World Cup 2018 is finally here. The biggest sporting event known to humankind, the this is a spectacle unlike any other. With millions of people watching around the globe, the game's biggest stars are set to make their mark in history starting with today's opening match between Russia and Saudi Arabia. Just as we did with the UEFA Champions League, the Urban Pitch staff has made our picks to win it all, the dark horse, which team has the best kit, and much more. You can vote for whose picks you think are best on the Urban Pitch Instagram story!
The Favorite
Stephen Gray: Germany The current title holders have always been a footballing force with a great blend of talent, tactics and winning mentality. Their track record speaks for itself (especially in the dreaded penalty shootout) and they are one of the European teams that have an insane amount of squad depth. Kevin Vote: Germany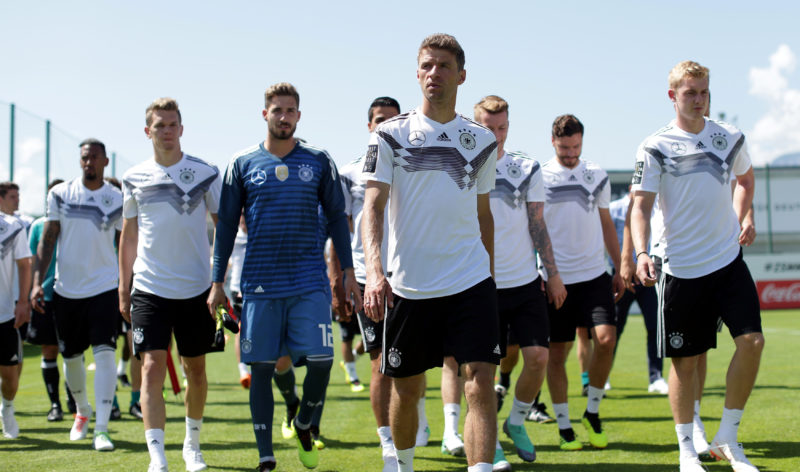 It's been quite a while since a country has won back-to-back World Cups, but if anyone can do it, it's this Germany team. Young stars Leroy Sane and Mario Gotze — who scored the winning goal for Germany in the last World Cup final — didn't even make the cut. That's how good this team is. Patricia Sanchez: Germany The previous World Cup winners are looking just as good as four years ago. Germany has a spectacular pool of players to choose from, and they are a young team with experienced management and coaching — a good recipe to sweep the World Cup 2018. Jeremy Rist: Germany Germany has a history of doing well in this tournament so the pressure won't weigh as heavily on them as some of the other teams. Their roster is very similar to the 2014 one, but it doesn't suffer from having too many older players without youth that can contribute. The goalie question will be an interesting one with Manuel Neuer coming back from injury and Marc-Andre ter Stegen also ready to play big minutes. Greg Kaganovsky: Germany This was a tough pick, but the German national squad has to be the most solid overall team. Their strong organization and technical skills mixed with strength, power, and speed allow them to stomp on teams. Ramsey Abushahla: France While the 2014 champions are indeed mighty, you cannot deny the star power of Les Bleus heading into the 2018 games. With young-yet-proven stars like Antoine Griezmann and Kylian Mbappe combined with the experience of Olivier Giroud, don't be surprised when it is France hoisting up the coveted trophy when all is said and done.
The Dark Horse
Stephen: Columbia Columbia really showed up in the last World Cup and were a bit of a surprise package. Since then, their squad has more or less stayed the same, but there is something about the way the South American teams attack that is not only exciting, but also effective. Kevin: Belgium Belgium was a popular dark horse pick to win last World Cup, and they're my dark horse pick again this year. Although with Belgium ranked No. 3 in the world according to FIFA, they probably won't be sneaking up on anybody this time around. I expect them to make a deep run in the tournament regardless, as their golden generation is talented. The exclusion of Radja Nainggolan could blow up in their face though. Patricia: Iceland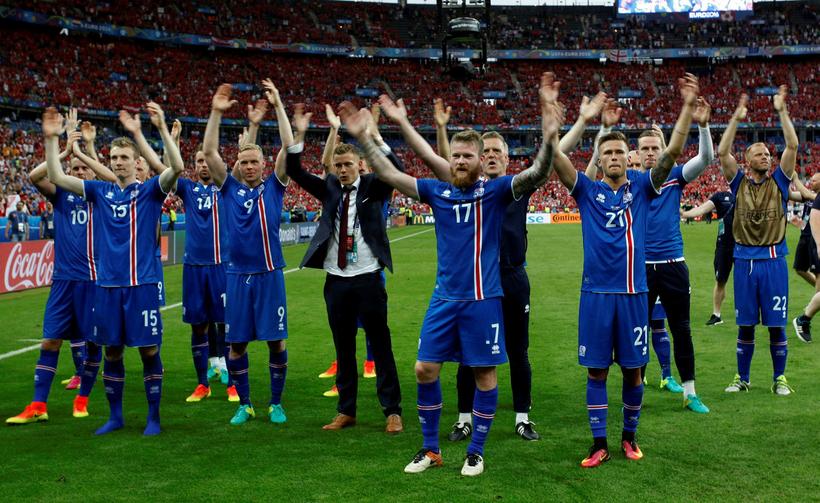 Iceland is getting a lot of attention in the days before their first World Cup appearance. Admittedly, people will know much more about the famed reykjadalur hot springs than they will about this team that features an unsettling amount of names ending in "son". The tiny island has a team with a lot of might, and though they probably won't make it to the finals, it's fun to dream of a team winning the World Cup in their first try. Jeremy: Iran I think having Nike drop them as a boot provider last-minute could be the thing that brings them closer together as a team. Hopefully for them they get extra motivation instead of awkward play on the pitch with the new boots. Greg: Belgium Their last match against Portugal ended as a tie, so now we know Belgium's potential against a top-class team. Looking at their lineup, it seems as if they could be a favorite rather than a dark horse. Kevin de Bruyne, Eden Hazard, Lukaku and Vincent Kompany will be pushing this squad to new limits. Ramsey: Uruguay There is no shortage of strong players on Uruguay's side, led of course by the infamous chompers of Luis Suarez. With a relatively weak Group A alongside Egypt, Saudi Arabia, and Russia, Uruguay is poised to make a deep run in this year's games.
Most Likely To Disappoint
Stephen: Russia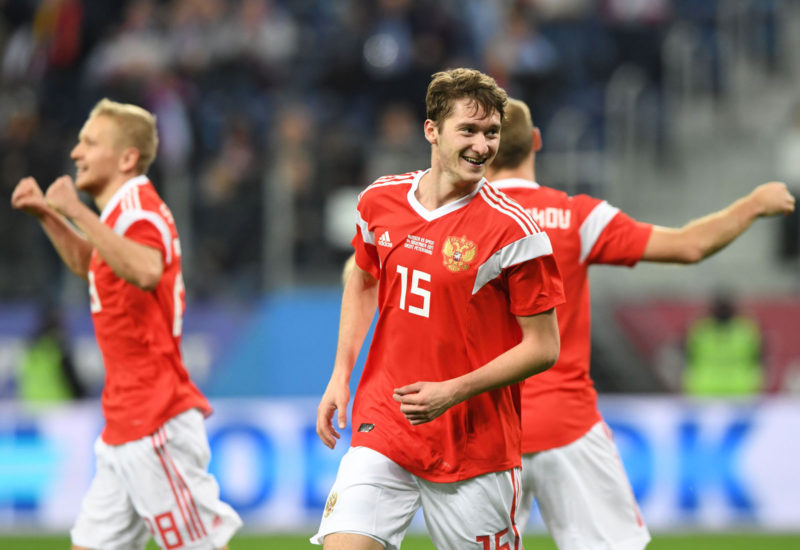 A decade ago, Russia were a good side, but now their team is a shadow of what it once was. In footballing terms, obviously nobody is expecting them to win the whole thing (not without some kind of corruption scandal), but for a host nation, many will be hoping they don't completely embarrass themselves. I have a feeling their lack of quality may result in just that. Kevin: England The Three Lions almost always disappoint at the World Cup, why would this one be any different? England has a difficult group as well, with Belgium, Tunisia, and Panama also in the mix. Even if they do manage to get out of the group stage, they'll most likely be a one-and-done in the first knockout round, which will be seen as a disappointment according to the lofty expectations set by the British populace. Patricia: Argentina While Lionel Messi is one of the best players in the world, he has still not managed to lead his country to World Cup gold. Argentina came close in 2014, making it to the finals, but they couldn't clinch the final win. Jeremy: England England has a well-known roster but historically struggles to put it together. I don't think I recognize a single goalie on their squad and that could be a problem. Greg: Russia Every World Cup, the host country is always well respected. They have a lot of pressure from their home fans to do well and usually advance past the first round. Brazil had their shot to win in 2014, but Russia is a whole different story. They have an easier bracket, which means they should get through to the round of 16. Egypt and Uruguay, however, might disappoint the thousands of Russian fans cheering on their home team. Ramsey: Argentina Messi has a solid case for being the greatest player to ever step foot on a pitch — just ask Paper Magazine. However, just like LeBron James' Cavaliers just proved, there is only so much load a GOAT can carry. Sure, Sergio Aguero, Paulo Dybala, and Gonzalo Higuain are no scrubs, but we have to remember that this was a team that nearly missed qualifying. It's going to take some serious Messi magic to foster an elusive World Cup victory for La Albiceleste.
Best Kits
Stephen: Mexico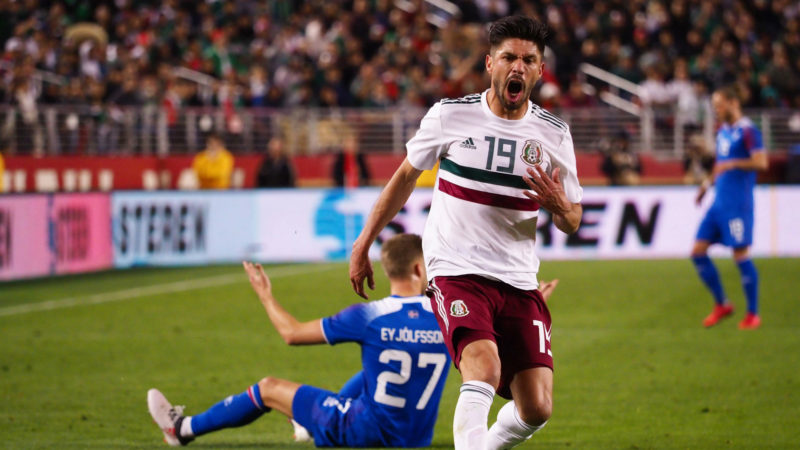 I know everyone really wants to say Nigeria — I am the same — but, for both home and away, Mexico have lived up to their reputation again this year and delivered yet another beautiful, dynamic set of kits. This year's kits by adidas have ditched the black away shirt for an awesome white which incorporates the flag's colors well. The only thing that lets them down is the terrible player name font on all of this year's adidas kits. Kevin: Nigeria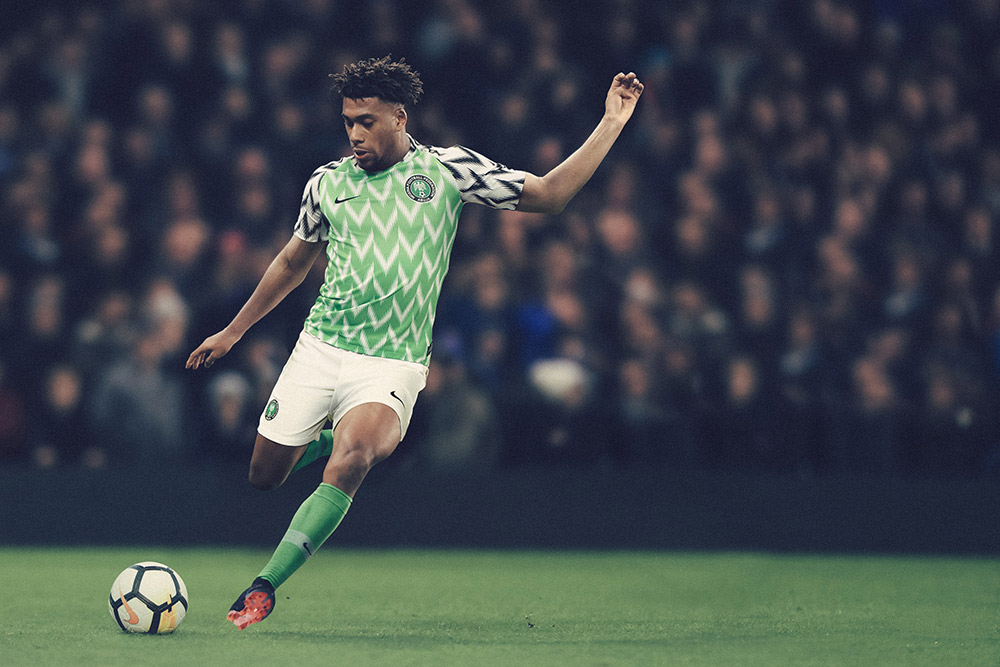 Nigeria easily has the best kits, and their Nike collection as a whole is impressive. It's obvious Nike put in a lot of time researching the players and Nigerian culture in general. Patricia: Germany/Nigeria It's a toss up for me between Germany and Nigeria. The teal of Germany's away jerseys are a nice contrast to the team's white home jerseys. The black trim over white gives it a classic and powerful feel. On the other hand, Nigeria's bold colors and design make their kits seem modern and unique. Jeremy: Japan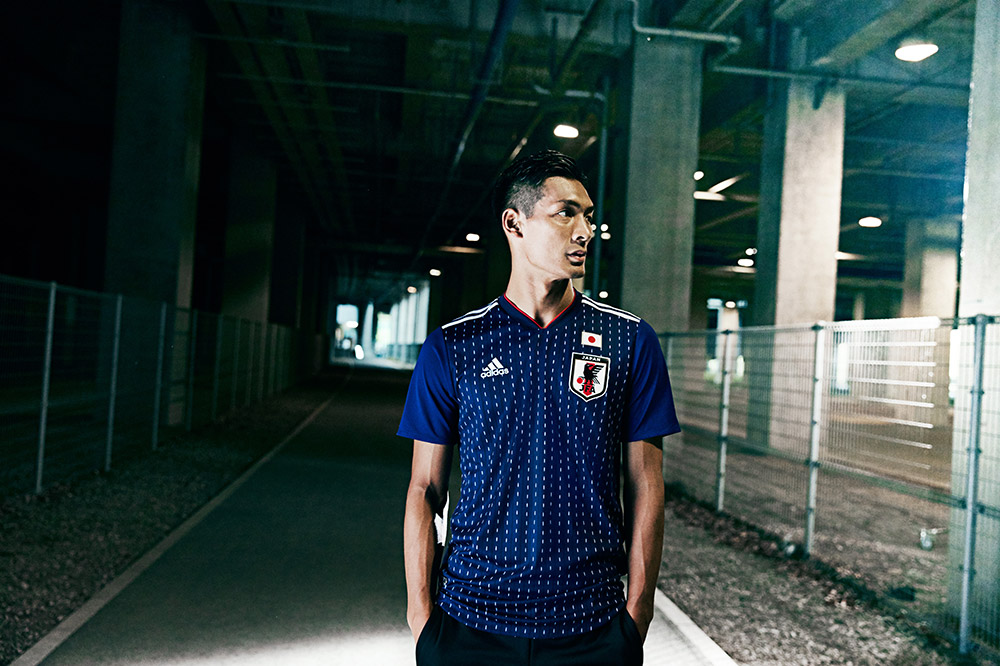 Germany and Nigeria have gotten a lot of love for their kits — and they should because they're dope as hell. Other than them I'm a big fan of Japan's blue. Greg: Nigeria These Nigeria jerseys are crazy dope! I love those Germany jerseys, but they don't pop out and stand out in originality like these wild green-lined, zig-zag kits. Ramsey: France*
(*Best kit that's not Nigeria) Let's be real — like all my colleagues have mentioned, Nigeria's kits are absolutely stunning. For the sake of showcasing another, France has a particularly striking suite of kits made by Nike as well. Whether it's the blue home or white away, the subtle details of each are enough to win the race for second-best kit.
Who We're Rooting For
Stephen: England I've not entered a sweepstake of any kind yet, so I guess by default I will be rooting for ye old England. No expectations really, this is in my opinion one of the worst England World Cup squads ever. At some point, maybe not even before England are eliminated on penalties, I will probably end up adopting one of the South American teams or a plucky little Iceland because they show real team spirit. But until then, It's the Three Lions. Kevin: Peru I'm a U.S. fan as well as an Italy fan, so I'm not rooting for anyone in the World Cup. I just want to see competitive matches, with a few underdogs such as Nigeria, Peru, or Iceland advance to the knockout stages. If I had to pick one of those teams to root for, I'd go with Peru. Patricia: Iceland I would love Iceland to win just for the sheer underdog value of their presence. They're up against some serious teams, but it'll be fun to root for them while they're still in the race. Jeremy: Portugal/Germany My mom's side of the family is Portuguese — so I'm going for Portugal. My dad's side of the family is German — so I'm also going for Germany. I also always love the way Arabic and Northern African teams play so I'm excited to see if Iran, Morocco, or Tunisia could do something. Greg: Brazil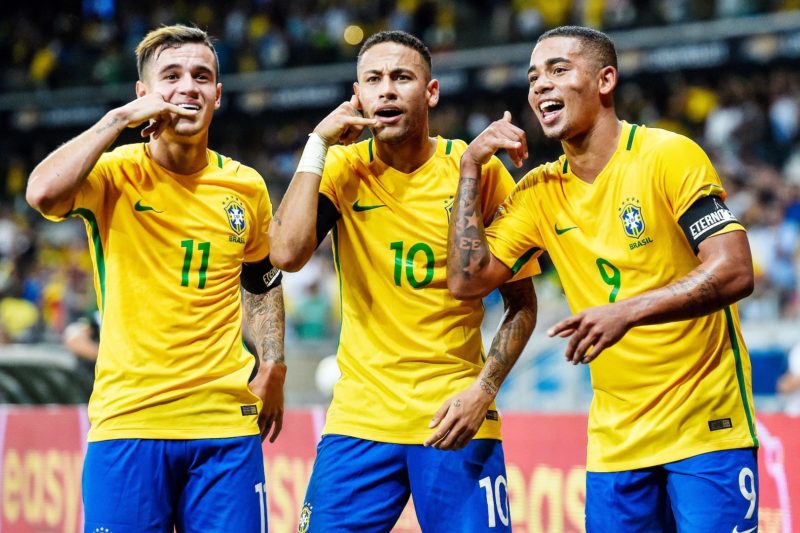 Brazil has more heart than any other team. Whether they have boots or are barefoot, have a ball or use a rock, play with goals or use trash bins, there is nothing stopping them from being relentless in the game. They will be the most fun to watch this World Cup. Ramsey: Brazil After what happened to them in 2014, how could you not be rooting for Brazil to turn embarrassment into redemption? Plus with stars like Neymar, Marcelo, and Thiago Silva, this is an undoubtedly fun team to watch.
Golden Boot Winner
Stephen: Antoine Griezmann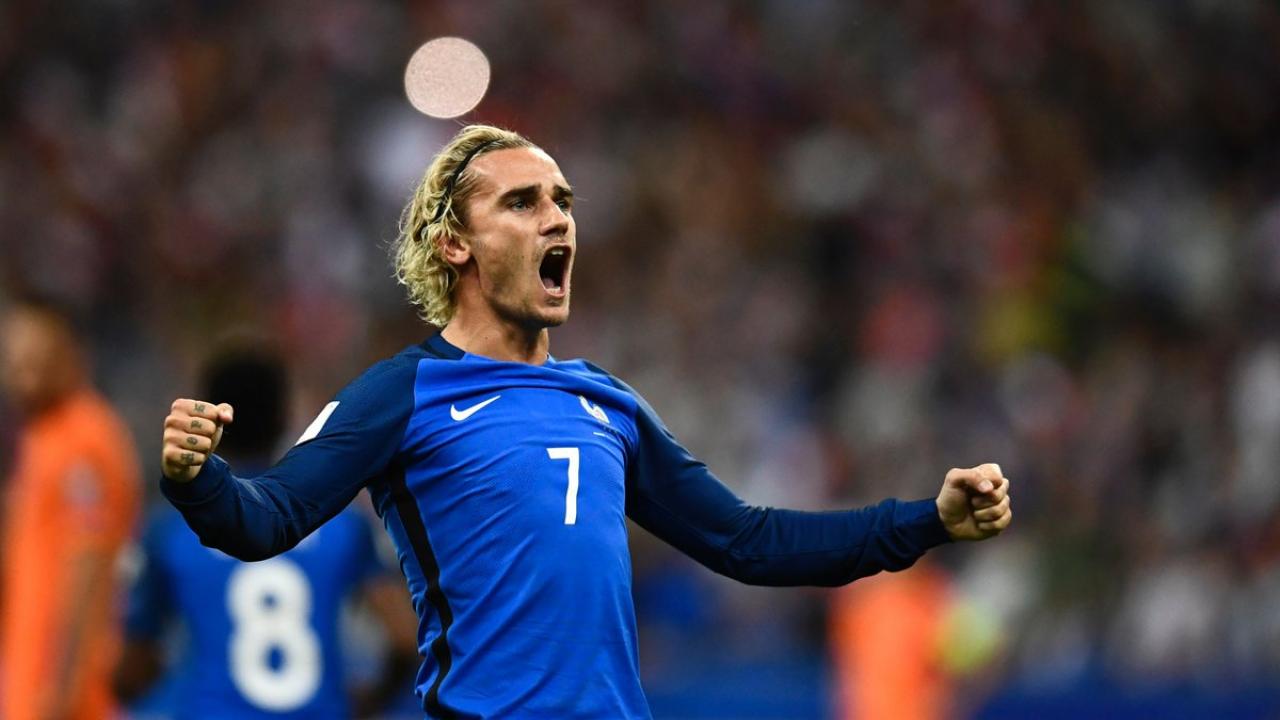 Logic would suggest the Golden Boot winner must come from a team expected to go far, which I think France will. Antoine Griezmann is always a threat even when his team doesn't have much possession in a game and he is capable of scoring many types of goals. After a good season for his club Atletico Madrid I think he'll carry it on into Russia this summer too. Kevin Vote: Kylian Mbappe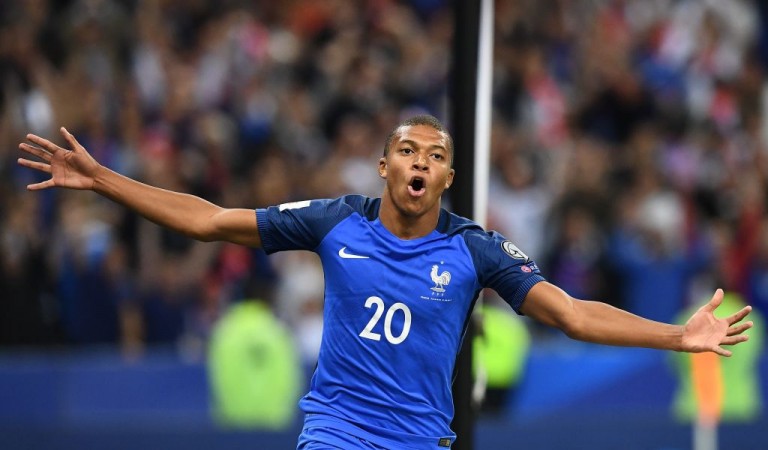 I could see Kylian Mbappe snagging the Golden Boot award assuming France makes a deep run in the tournament. Of course, players such as Neymar, Messi, and Cristiano Ronaldo are always in the mix as well. Patricia: Lionel Messi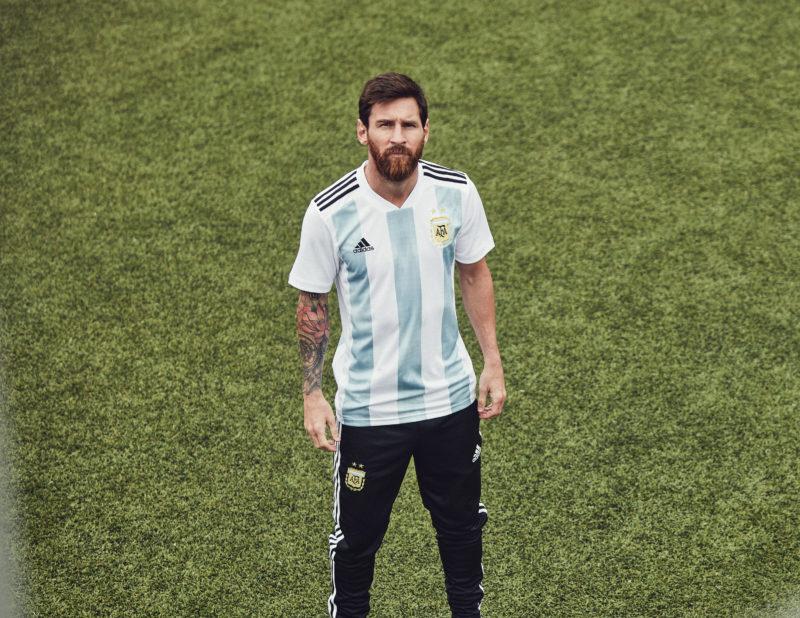 One of the best players in the sport, Messi is always a contender for the Golden Boot. His precision and accuracy make him a threat to other teams, and he is just as good at setting up teammates as he is at scoring. Jeremy: Harry Kane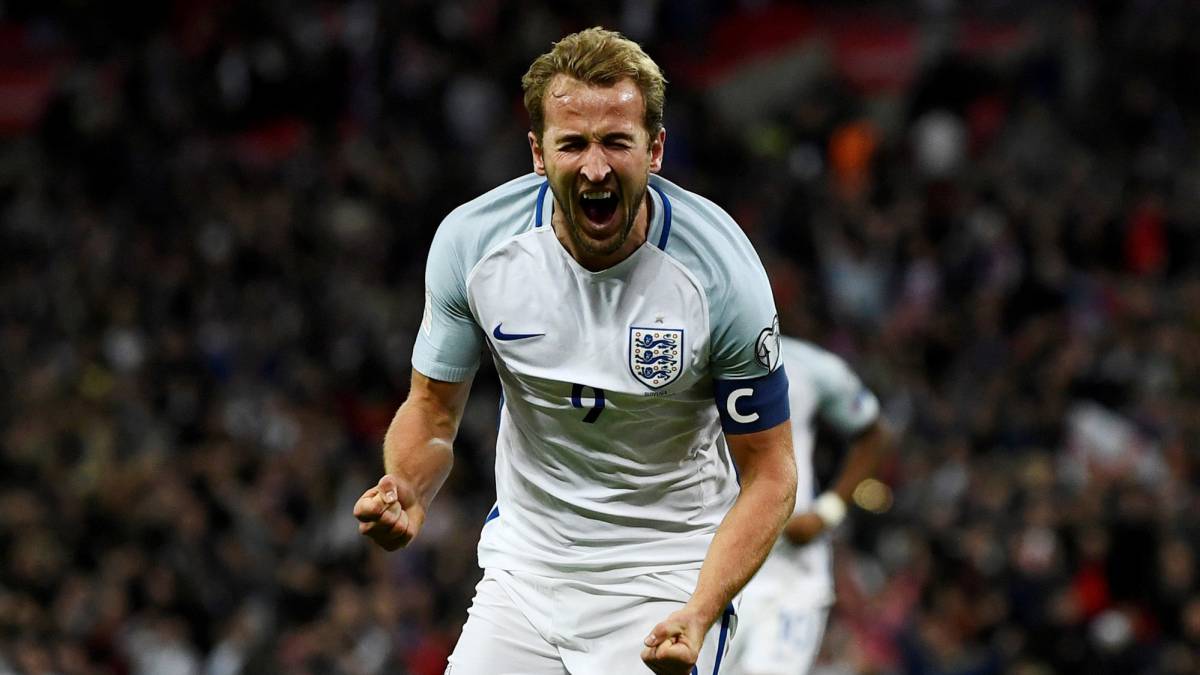 I can see Harry Kane scoring a lot of goals this tournament as he seems to be built in a very effective, Miroslav Klose type of fashion. He can score in a variety of different ways and has a good physical build to be able to handle most defenders physicality. Whether or not his team's offensive schemes will get him enough scoring opportunities will be the big question. Greg: Lionel Messi Its the Argentinian star's time to shine. Last World Cup he was robbed from winning the tournament. This time he's out to kill — the goal, that is. Ramsey: Neymar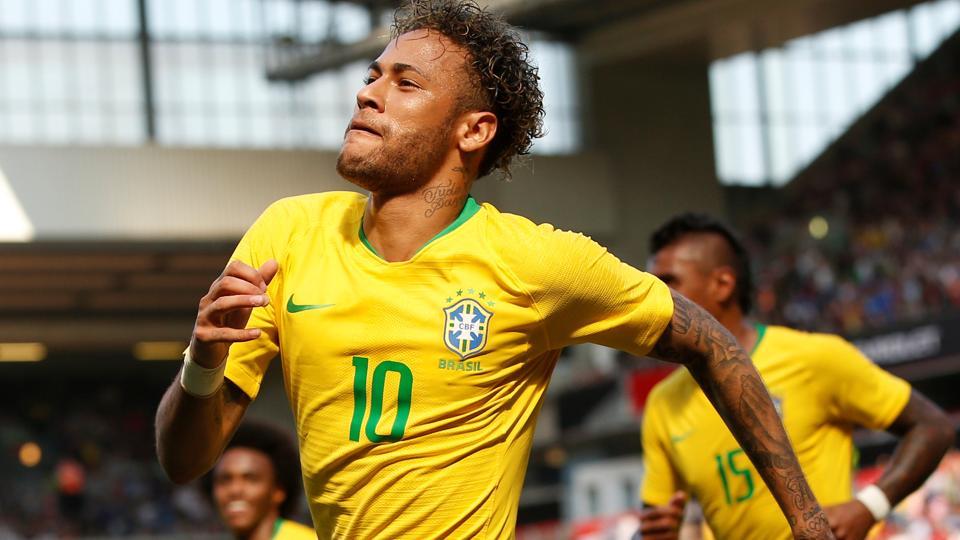 The man who famously went down four years ago is ready for his revenge tour. He may be coming off of another injury, but his first game back in Brazil yellow showed that he's more than ready. Whose World Cup 2018 picks do you think are best? Be sure to vote on the Urban Pitch Instagram story!