bfn1667894324.289576F2Uq7jYotNDe_BpvY58QmOzmr0JFukZN40wr_processed
A naturalized American citizen from Ghana, Freddy Adu's skill on the pitch was recognized early on. Growing up in Maryland, he was offered a lucrative deal from Italian club Inter Milan at the age of 11. He later attended IMG Academy in Florida where he lived and pursued his high school studies as part of the U.S. Soccer Federation's residency program. Through an accelerated study program, he was able to graduate early and sign a pro MLS contract at 14 years old. This made him the youngest athlete in U.S. professional team sports in over a century.
Not only was he MLS' highest paid player at a guaranteed $500,000 annual salary for four years, but he was soon appearing on CNN and MTV along with commercials for Campbell's, Chiquita Banana, and Sierra Mist ads with Pele. He had crossover appeal beyond just soccer, evident in the rowdy crowds clamoring to attend his games. The sky was the limit for Adu in the eyes of corporate sponsors and an adoring public.
The MLS he was thrust into in 2004 was ill-suited to handle the development and well-being of a 14-year-old prodigy. At the time, the league was struggling mightily and had contracted by two teams just three years prior. His presence was a miraculous windfall to a flagging league desperate for positive buzz. MLS executives envisioned using Adu as an opportunity for the league to enter mainstream conversation. They licked their chops at the prospect of riding his hype and newfound fame to a potential global audience.
Cracks in the fairytale began appearing in his first season with D.C. United. Although players and personnel made efforts to acclimate him to the team, there was inevitable friction from the onset. How could there not be? They had just inserted a 14-year-old onto a professional team full of grown men, with the next closest in age being seven years older.
Added to that, he was making $500,000 in salary to go along with his million dollar Nike deal. The rest of his teammates were making considerably less, with approximately a third of the team making under $40,000. Although veterans and younger teammates tried to be welcoming, there was also some imbalance and understandable jealousy.
One early run-in occurred when Adu's camp made inquiries into acquiring his preferred jersey number, 11. His teammate, Alecko Eskandarian, the current No. 11-wearer, balked at management's request to exchange. When Eskandarian was offered financial compensation he tersely replied, "I'm not a prostitute. I can't be bought."
His coach, Peter Nowak, believed in treating players the same without giving anyone unique privileges. During the first practice he tackled Adu from behind during a scrimmage while participating together with his players. Adu's reaction was a mix of irritation and bewilderment. If he had any thought that he might be receiving special treatment it was quickly squashed.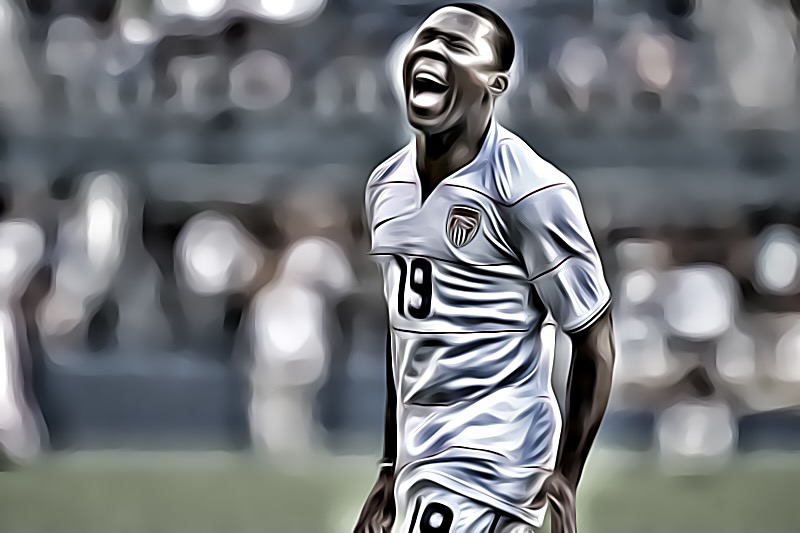 Although blessed with natural skill and change of pace as his strongest assets, Adu was often criticized for his defense and lack of effort in tracking back. Whereas on prior youth teams his weaknesses would frequently be covered up by forgiving coaches and teammates, this wasn't something that would be so easily tolerated at the professional level. In fact, his D.C. United teammates resented having to put in extra effort for a player they viewed as not having necessarily earned his stripes.
Adu also struggled at times in making the distinction between Freddy the player and Freddy the media sensation. To aid in promoting the league, he was expected to participate in many off-field activities that weren't asked of other players including extensive interviews, meet-and-greets, photo ops, and fan engagements. Yet, while amongst his team, he was expected to abide by the rookie code of picking up balls, cones, and carrying bags — at which he was loath to do.
Naturally this put him at odds with the older veterans on the team who had all presumably completed their rookie duties. Adu had never really experienced any sort of fraternal pecking order process that one would normally go through in high school or college. He was simply a teenage millionaire whose experience and performance weren't quite in balance with his outsized compensation and immediate expectations.
No other teenage sports phenoms have been thrust into the hazardous circumstances that Adu landed in. Basketball stars such as Kobe Bryant and LeBron James were 18 and 19 years old respectively when they began their professional careers. Michelle Wie was a wunderkind pro at 14 but was competing in golf without the same type of interactions and requisite demands that a team sport requires.
The biggest issues Adu had during his first formative critical years with D.C. United were the conflicting priorities and messages he was being fed. On one side, team management was instructing him to ignore outside noise and praise and to focus on defense as well as offense — and win the respect of his teammates by doing his job. In other words, don't worry about personal success but find his role on the team.
On the other side, his camp, which consisted of various agents, family members, and PR team, sold a different message. They said, among other things, that he should be starting instead of coming in as a substitute. One noteworthy incident involved Trevor Moawad, his mental conditioning coach, showing Adu past highlights of him scoring goals along with other spectacular plays which particularly irked Kevin Payne, D.C. United's president and CEO. Payne and Nowak viewed these efforts as encouraging Adu with a "me first" rather than a "team" mentality.
A particularly low moment occurred when Adu complained publicly in the New York Times about his coach not using him properly. This resulted in him being benched for a key playoff game. Although he set his sights on making the 2006 World Cup team, he was eventually left off the USMNT roster. He later asked to be traded from his club team and was shipped off to Real Salt Lake after his third pro season.
Unfortunately, at Real Salt Lake, he found a team that was simply happy to have him there. He was able to get everything pretty much his way without any challenges and discipline. According to former teammates, Adu's perception of reality was skewed and he became a prima donna.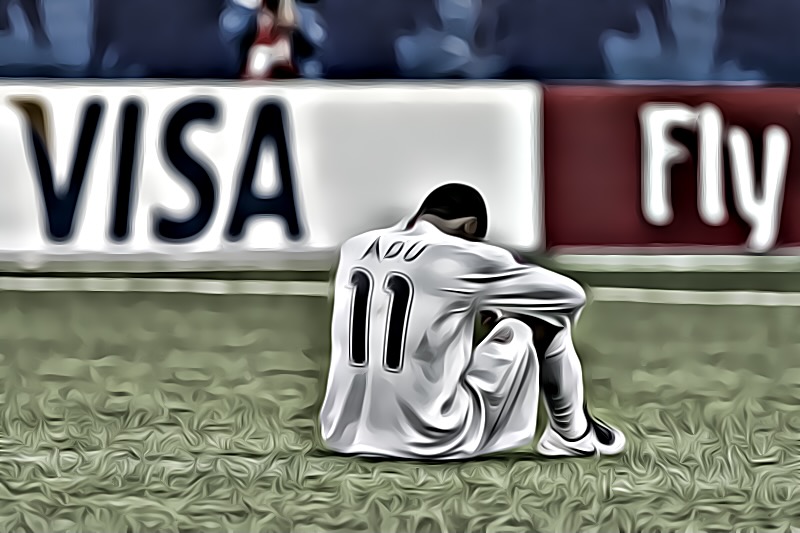 But his talent was still evident. A bright moment occurred for Adu that summer when he starred at the 2007 U-20 World Cup. His performance in those games resulted in a $2 million transfer to Benfica. As bad luck would have it, upon his arrival the Portuguese club went through three coaches during a tumultuous six months. Although he played regularly initially, the third coach did not have him in his long-term plans.
Far away from home and his support group, he was also not under the watch of U.S. Soccer. Adu had the option of staying at Benfica or going out on loan. He found himself lonely and frustrated, and without his family nearby he made the one regrettable decision that he would redo if given the chance.
"I outperformed [Angel] Di Maria the first year [at Benfica]," Adu told Grant Wahl on the American Prodigy: The Freddy Adu Story podcast. "I played better but I decided to go on that loan to Monaco. And Di Maria just stayed at Benfica…In my opinion, I had just made the worst possible decision I could have made for my career. That is my biggest regret."
While Di Maria would go on to become an international star, over the next 10 years, Adu would find himself playing for a dozen different teams in various leagues across a multitude of countries. His last stint was playing for Las Vegas Lights in 2018 for the American second division USL. Recently, he announced he'd be joining Osterlen FF, a third division team in Sweden.
Looking back at his career I can't help but point out that his critical early stages within the professional ranks were badly mishandled. MLS was in dire need to market themselves and desperately needed him to help bolster the league. As a result, the marketing machine and league executives prioritized potential profits over ensuring the proper development of a young teenager, which in turn fostered his sense of entitlement. This set him on a predestined course filled with frustration and disappointment.
His playing days aren't over yet, and although he didn't meet the early expectations that many had set for him, I don't consider his well-worn path a failure. He experienced things beyond that of most people, and his family is very likely financially set. His accomplishments include being the youngest American player to play in UEFA Champions League and also representing his country on some of the world's largest stages. I wish him the best as he closes out his playing career and look forward to seeing what's next for him as he continues his life's journey.
___________
Have any comments or questions? Send us an email with guaranteed anonymity to be featured in our next 'Anonymous Mailbag.'