There is an ongoing debate as to why U.S. men's soccer isn't competitive with the top football countries in the world. Of all the various reasons and criticisms that have been offered up, most people including experts have it all wrong. I am here to set the record straight once and for all.
First and foremost, it goes without saying that I am a huge fan of the beautiful game. I grew up playing soccer at a young age, still love playing today, and even went through a mid-life career change in order to start two companies based on my passion for the sport. I also want to emphasize that I support American soccer. I believe that if you truly love the game, you will encourage it not only at the grassroots level but also give whatever support you can to your local and national teams and leagues. With that said, this article is specifically in regards to the men's game. (Women's soccer is a separate topic that will be discussed at another time.)
I know of many soccer fans in the United States who choose to not watch or support MLS or the U.S. men's national team as they feel they fall "below their standards." Yet these same "die-hard fans" religiously follow La Liga, Champions League or some other foreign league. They turn their nose up at MLS, usually while making disparaging comments about the league's skill set or lack of excitement. First of all, which American soccer fan doesn't know that there are other more competitive leagues with overall higher skill levels? People use that as some sort of proof or credibility of their superior knowledge of the game.
It doesn't take a savant to realize there are varying degrees of talent and even excitement levels. Personally, I enjoy watching youth club teams, Hispanic leagues at local parks, regular season MLS games, and critical World Cup matches. I just love the game and competition — whatever the scenario. However, I find it mildly amusing that many of these critics (not all) are oftentimes not very good players themselves who possess an inflated sense of their own proficiency. I venture that any person in the U.S. who claims they love the game but don't support any of the multiple domestic leagues available are actually virtue signaling snobs. This lack of true fan support is directly linked to the root cause which I will connect the dots on later.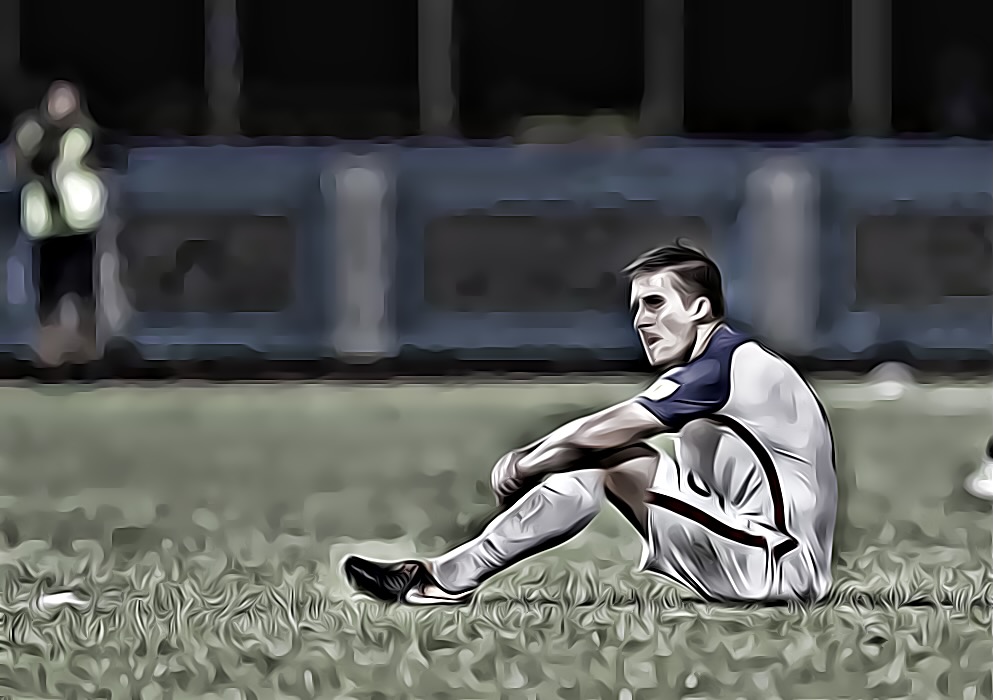 Regardless, there is a spirited and ongoing debate as to why soccer in the U.S. isn't competitive with the top football countries in the world. This discussion and vitriol probably hit a fever pitch when the USMNT failed to qualify for the 2018 World Cup in Russia. Although we had made it to the round of 16 four years earlier, this was the first time we didn't qualify for the World Cup since 1986. This debacle was made further painful by the fact that we were eliminated after a stunning 2-1 upset to Trinidad and Tobago. Now, mind you, this is a country with a population less than half of the City of Los Angeles. Are you serious? Unsurprisingly, Bruce Arena accepted responsibility and promptly resigned from his head coach duties before he was pilloried in public.
Pundits, coaches, former players, and fans all came out of the woodwork spewing heated criticism towards the USMNT and American soccer in general, while loudly proclaiming that "U.S. soccer was broken" and listing out what they thought was needed to fix it. The majority of the reasons cited then and even now for why America is lagging behind in the world usually fall under three broad categories. They lay blame squarely in the areas of either our development system, faulty infrastructure, or our supposedly insufficient soccer culture — or some combination of all three.
People blaming our development system make such arguments that coaches and clubs prioritize winning over development, we gravitate early on to players of size over skill, and stifle risk taking and creativity for safe, conservative play.
Those criticizing our soccer infrastructure point their fingers at the high cost of soccer including the pay-to-play model, incongruent college soccer system, or lack of integrated promotion and relegation throughout the country.
The culture argument takes aim at things such as Americans theoretically not having enough passion for the game, and as a result we don't play fervently enough in parks and streets beyond structured environments.
These are all valid points with varying degrees of culpability that make a case for why America is unable to dominate or even compete at the highest level. But as far as any of those reasons or combination thereof as being the ROOT CAUSE for why American soccer is lagging is completely and utterly false.
The actual, true reason for why we don't dominate, like most things in life, boils down to something much more simple — money. That's it.
Every critique of why we're behind in soccer is also present in all of the sports WE Dominate in as well. So what does that tell You?
Although there has been a recent decline, we still have millions of kids growing up playing soccer in our country. There's a reason why we call women driving around in minivans "soccer moms." The core issue lies in that although many youths participate in soccer, as they grow older, many of the top athletes and future stars are lured away into other sports. Simply put, as kids get older and an athletic future (either in college but more so professionally) seems viable, it is very likely that they will gravitate towards a particular sport with more attractive rewards either through adult influence or of their own accord. Take a look at the salary structure of MLS in 2020 compared to the four major American sports. Although the average MLS salary pales in comparison, the picture gets particularly bleak when looking at minimum salaries.
Average Salaries by League, 2020
Average NBA salary: $8.32 million 
Average MLB salary: $4.03 million 
Average NFL salary: $3.26 million
Average NHL salary: $2.69 million
Average MLS salary: $410,000
Minimum Salaries by League, 2020
Minimum NBA salary: $898,310 (source: Republic World)
Minimum NHL salary: $700,000 (source: The Puck Report)
Minimum NFL salary: $610,000 (source: ESPN)
Minimum MLB salary: $563,500 (source: USA Today)
Minimum MLS salary: $56,250 (source: MLS Players Association)
Why would an elite athlete with multiple choices stick around for a likely dismal financial future in soccer when they could choose a much brighter option? If you're going to dedicate your life and make costly sacrifices towards becoming a professional athlete, you might as well shoot for millions instead of thousands of dollars at the end of that distant rainbow.
The stark reality is that all of the aforementioned supposed reasons for why America lags in soccer behind other countries are also consistently present in all of the other sports. You don't think basketball, baseball, or American football coaches don't give preferential treatment to players with superior height and size at the youth level? You don't think we emphasize and reward wins at the cost of skill development in other sports? You don't see how the NCAA and NBA have obvious conflicts in regards to their respective objectives?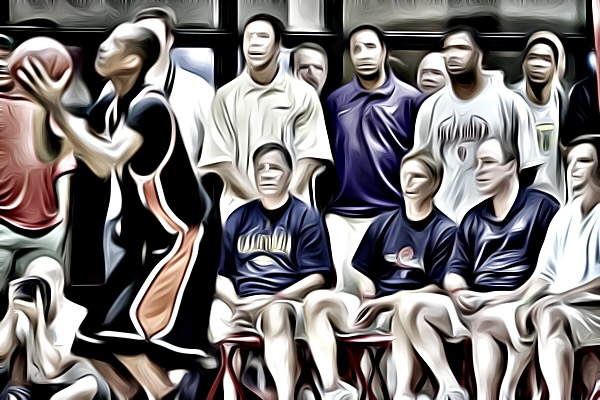 One of the loudest complaints against youth soccer in America is that it is too expensive due to the pay-to-play model and that it's holding us back. Listen, every youth sport in the U.S. at the top levels are comprised of pay-to-play models.
Although there are less costly alternatives for most sports, including AYSO for soccer, you essentially get what you pay for. If one wants high level coaching and top competition within a structured and organized environment, one has to fork over cash … and lots of it. It costs a lot of money to play club or academy level soccer. It also costs a lot of money to play AAU basketball, travel baseball, or Pop Warner football. Even competitive cheerleading can easily run into the thousands of dollars per year. I have a 13-year-old niece who plays beginning level club volleyball in the Bay Area and just her annual club fees alone are over $5,000. It'll go up to $7-8,000 once she advances.
In actuality, soccer may be one of the least expensive choices outside of Pop Warner football when compared with the four major sports. Yet no one makes the claim that the pay-to-play model is holding us back at the highest international levels in those respective sports — because it isn't. We're a dominant force in basketball (ranked No. 1 internationally) and baseball (ranked No. 2 internationally), and respectable in hockey (ranked No. 6 internationally), even though they are all built on pay-to-play models here in America. It goes without saying we dominate American football as well.
Every critique of why we're lagging behind in soccer is also present in all of the sports in which we're dominant. So what does that tell you … other than that these "reasons" are not the deciding factor. In actuality, our youth soccer system may in fact be the least dysfunctional. AAU basketball is notorious for having major corruption and money scandals. The more potential money there is at stake, the more rampant misdeeds abound.
The only possible criticism that isn't common to other sports might be promotion and relegation. However, that is easily dismissed as being the fundamental reason for American soccer's downfall. Critics argue that if we had promotion and relegation like most other countries, the forced meritocracy and pressure would cause us to rise to their levels. However, we also don't have promotion and relegation in basketball either, in contrast to Europe and South America. Yet that doesn't stop Team USA from spanking their collective hides every four years to bring home the gold medal like clockwork.
The reason is clear. We already know we have the best athletes in the world. But because of the huge and obvious salary gap we are systematically siphoning most of the best and most talented athletes from soccer into the other four major sports. Elite players who would've helped raise American soccer's zenith are instead dominating in another sport, or worse yet, languishing as an average player.
Remember how early on I mentioned that there are many soccer fans in America who don't actually support American soccer? If MLS salaries were to suddenly be on par with the other top sports we would soon find that the overall collective level of soccer would lift accordingly. Even without addressing any of the issues and dysfunctions mentioned above, just like our four major sports with their dirty laundry, we would soon rise to meet and even exceed the rest of the world. But in order for that to happen, the fans would have to walk the walk and pour their consumer dollars to an equivalent level with our other sports into soccer that's actually here in America. And unfortunately, that isn't going to happen anytime soon.